Topic: NASA's Clouds and Earth's Radiant Energy System
Written by Eric Gillard
NASA Langley Research Center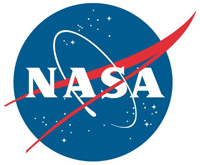 Hampton, VA – The Earth and its interconnected systems have always been a fascination for Norman Loeb.
"It's quite an interesting thing when you think about how energy is distributed and exchanged in various forms amongst Earth's atmosphere, ocean, land and snow surfaces," he said.
As the principal investigator of NASA's Radiaton Budget Science Project, Loeb oversees a series of space-borne instruments that measure reflected sunlight and thermal radiation emitted by the Earth. It gives him a chance to satisfy his curiosity about our home planet from NASA's Langley Research Center in Hampton, Virginia.
«Read the rest of this article»
A quick glance at a world precipitation map shows that most tropical rain falls in the Northern Hemisphere. The Palmyra Atoll, at 6 degrees north, gets 175 inches of rain a year, while an equal distance on the opposite side of the equator gets only 45 inches. Scientists long believed that this was a quirk of the Earth's geometry – that the ocean basins tilting diagonally while the planet spins pushed tropical rain bands north of the equator. But a new University of Washington study shows that the pattern arises from ocean currents originating from the poles, thousands of miles away.
The findings, published Oct. 20 in Nature Geoscience, explain a fundamental feature of the planet's climate, and show that icy waters affect seasonal rains that are crucial for growing crops in such places as Africa's Sahel region and southern India.
«Read the rest of this article»