Topic: NASA's Dione Cubesat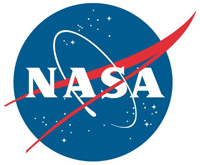 Greenbelt, MD – NASA has selected a new pathfinding CubeSat mission to gather data not collected since the agency flew the Dynamics Explorer in the early 1980s.
The new mission, called Dione after the ancient Greek goddess of the oracles, will carry four miniaturized instruments to study how Earth's upper atmospheric layers react to the ever-changing flow of solar energy into the magnetosphere — the enveloping bubble of magnetic field around Earth that deflects most of the particles that erupt from the Sun. Earth's upper atmosphere is where most low-Earth-orbiting satellites reside, and their orbits are strongly affected by sudden density changes created by space weather.
«Read the rest of this article»