Topic: NASA's GeneLab
Written by Gianine M. Figliozzi
NASA's Ames Research Center, Space Biosciences Division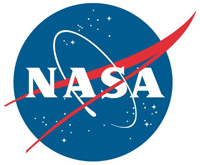 Moffett Field, CA – The most advanced system to date for studying fruit flies in space, NASA's Fruit Fly Lab, is making its debut aboard the International Space Station.
The Fruit Fly Lab-01 mission, planned to launch to the station in December aboard SpaceX's fifth commercial resupply services (CRS) mission, is the first of a series of fruit fly investigations NASA plans to conduct.
The fruit fly—a widely studied biological research model—plays a lead role in this study and will help us better understand how spaceflight impairs the body's ability to fight infections.
«Read the rest of this article»