Topic: NASA's Glenn Research Center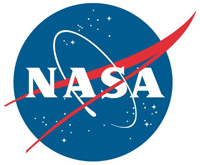 Edwards Air Force Base, CA – When you think about what astronauts do in space, you probably don't picture them taking out the trash.
As NASA prepares to return astronauts to the Moon and then venture to Mars, a lot of planning goes into how to keep crews safe and healthy and enable them to do as much science as possible. One of the challenges is how to handle trash. The Orbital Syngas/Commodity Augmentation Reactor (OSCAR) project, is an avenue to evolve new and innovative technology for dealing with garbage in space.
«Read the rest of this article»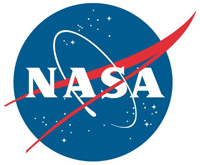 Cleveland, OH – An engineering model of the Volatiles Investigating Polar Exploration Rover, or VIPER, is tested in the Simulated Lunar Operations Laboratory at NASA's Glenn Research Center in Cleveland, Ohio.
About the size of a golf cart, VIPER is a mobile robot that will roam around the Moon's South Pole looking for water ice in the region and for the first time ever, actually sample the water ice at the same pole where the first woman and next man will land in 2024 under the Artemis program.
«Read the rest of this article»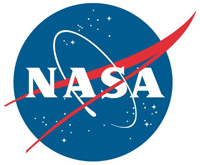 Washington, D.C. – In order to send astronauts to the Moon for Artemis missions, NASA is working on building a new system that includes tests to make sure the Orion spacecraft is prepared to safely carry crew on an alternate mission profile in the face of unexpected problems.
That capability was most recently demonstrated with a successful, continuous 12-minute firing of Orion's propulsion system that simulated a possible alternate mission scenario.
«Read the rest of this article»
NASA Headquarters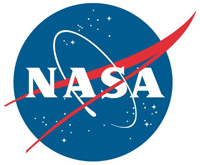 Washington, D.C. – The powerhouse that will help NASA's Orion spacecraft venture beyond the Moon is stateside. The European-built service module that will propel, power and cool during Orion flight to the Moon on Exploration Mission-1 arrived from Germany at the agency's Kennedy Space Center in Florida on Tuesday to begin final outfitting, integration and testing with the crew module and other Orion elements.
The service module is integral to human missions to the Moon and Mars. After Orion launches on top of the agency's Space Launch System rocket, the service module will be responsible for in-space maneuvering throughout the mission, including course corrections.
«Read the rest of this article»
NASA Headquarters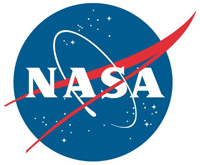 Washington, D.C. – As part of the agency's Exploration Campaign, NASA's Gateway will become the orbital outpost for robotic and human exploration operations in deep space. Built with commercial and international partners, the Gateway will support exploration on and near the Moon, and beyond, including Mars.
NASA released a draft solicitation through a Broad Agency Announcement (BAA) June 21st, 2018, for proposals for partnership for the first element of the Gateway. NASA is seeking a high-power, 50-kW solar electric propulsion (SEP) spacecraft to maintain the Gateway's position as well as move it between lunar orbits as needed.
«Read the rest of this article»
NASA Marshall Space Flight Center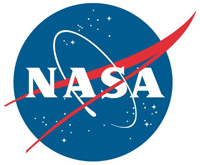 Huntsville, AL – NASA is breaking ground in the world of additive manufacturing with the Low Cost Upper Stage-Class Propulsion project. Recently, the agency successfully hot-fire tested a combustion chamber at NASA's Marshall Space Flight Center in Huntsville, Alabama made using a new combination of 3-D printing techniques.
"NASA continues to break barriers in advanced manufacturing by reducing time and costs involved in building rocket engine parts through additive manufacturing," said John Fikes, project manager for the Low Cost Upper Stage-Class Propulsion Project. "We are excited about the progress of this project. We demonstrated that the E-Beam Free Form Fabrication produced combustion chamber jacket can protect the chamber liner from the pressures found in the combustion chamber."
«Read the rest of this article»
NASA Headquarters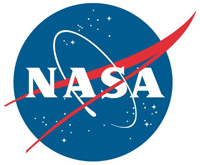 Washington, D.C. – NASA and the Department of Energy's National Nuclear Security Administration (NNSA) have successfully demonstrated a new nuclear reactor power system that could enable long-duration crewed missions to the Moon, Mars and destinations beyond.
NASA announced the results of the demonstration, called the Kilopower Reactor Using Stirling Technology (KRUSTY) experiment,during a news conference Wednesday at its Glenn Research Center in Cleveland. The Kilopower experiment was conducted at the NNSA's Nevada National Security Site from November 2017 through March.
«Read the rest of this article»
NASA Headquarters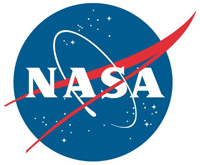 Washington, D.C. – Mastering the intricacies of controlling matter at the nanoscale level is part of a revolutionary quest to apply nanotechnology to benefit industrial processes. A key element of that technology is the use of carbon nanotubes.
Carbon nanotubes are small hollow tubes with diameters of 0.7 to 50 nanometers and lengths generally in the tens of microns. While ultra-small, carbon nanotubes offer big-time attributes.
For instance, materials can be manufactured that exhibit superior strength but are still extremely lightweight. Think in terms of 200 times the strength and five times the elasticity of steel. For good measure, add in that they offer highly-efficient electrical and thermal conductivity.
«Read the rest of this article»
Written by Jim Banke
NASA's Aeronautics Research Mission Directorate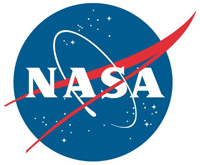 Washington, D.C. – The beginning of an historic new era of X-planes research; the continuing development of trailblazing green aviation technologies; and building an expanding experience base testing new air traffic management technologies.
This and so much more was the story of NASA Aeronautics in 2016.
"I'm proud of the accomplishments we made this past year as our aeronautical innovators once again showed why the U.S. remains the world's leader in aviation research," said Jaiwon Shin, NASA's associate administrator for aeronautics.
«Read the rest of this article»
Written by Elizabeth Landau
NASA's Jet Propulsion Laboratory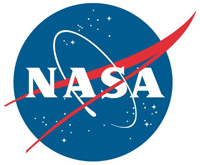 Pasadena, CA – No extension cord is long enough to reach another planet, and there's no spacecraft charging station along the way. That's why researchers are hard at work on ways to make spacecraft power systems more efficient, resilient and long-lasting.
"NASA needs reliable long-term power systems to advance exploration of the solar system," said Jean-Pierre Fleurial, supervisor for the thermal energy conversion research and advancement group at NASA's Jet Propulsion Laboratory, Pasadena, California. "This is particularly important for the outer planets, where the intensity of sunlight is only a few percent as strong as it is in Earth orbit."
«Read the rest of this article»