Topic: NASA's Goddard Space Flight Center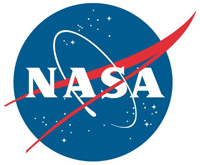 Washington, D.C. – Hot and dry. NASA says these are the watchwords for large fires. While every fire needs a spark to ignite and fuel to burn, it's the hot and dry conditions in the atmosphere that determine the likelihood of a fire starting, its intensity and the speed at which it spreads. Over the past several decades, as the world has increasingly warmed, so has its potential to burn.
Since 1880, the world has warmed by 1.9 degrees Fahrenheit, with the five warmest years on record occurring in the last five years. Since the 1980s, the wildfire season has lengthened across a quarter of the world's vegetated surface, and in some places like California, fire has become nearly a year-round risk.
«Read the rest of this article»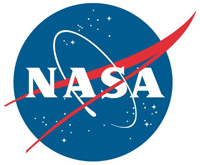 Greenbelt, MD – According to new observations by NASA-funded scientists, a key tracer used to estimate how much atmosphere Mars lost can change depending on the time of day and the surface temperature on the Red Planet.
Previous measurements of this tracer – isotopes of oxygen – have disagreed significantly. An accurate measurement of this tracer is important to estimate how much atmosphere Mars once had before it was lost, which reveals whether Mars could have been habitable and what the conditions might have been like.
«Read the rest of this article»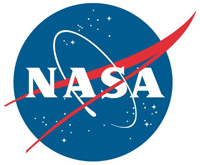 Greenbelt, MD – Hurricane Dorian dropped excessive rainfall on the Bahamas and NASA calculated the rainfall the storm generated.
"By Wednesday morning, September 4th, 2019 the rain accumulation from Hurricane Dorian exceeded 36 inches in an area that included parts of Grand Bahama Island and Abaco Island," said Owen Kelley, researcher at NASA Goddard Space Flight Center.
"By that time, the Dorian's center was north of the Bahamas and was moving further north, approximately parallel to Florida's east coast," Kelley stated.
«Read the rest of this article»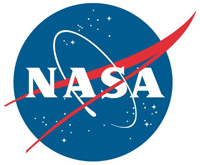 Greenbelt, MD – NASA says ice fronts have retreated, rocky peaks are more exposed, fewer icebergs drift to the ocean: the branching network of glaciers that empty into Greenland's Sermilik Fjord has changed significantly in the last half century. Comparing Landsat images from 1972 and 2019, those changes and more come into view.
The glaciers appear brownish grey in this true-color Landsat 8 satellite image from August 12th, 2019. The color indicates that the surface has melted, a process that concentrates dust and rock particles and leads to a darker recrystallized ice sheet surface.
«Read the rest of this article»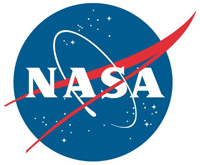 Greenbelt, MD – NASA's newest mission to study the health of Earth's ocean ecosystems and atmosphere is ready to move from design to reality after passing a key review hurdle.
The Plankton, Aerosol, Cloud, ocean Ecosystem (PACE) mission will study phytoplankton — microscopic plants and algae that live in the ocean — as well as the clouds and atmospheric aerosol particles above the water. Every mission goes through a rigorous review process on its journey from idea to launch, and PACE is now cleared to move forward to the critical design phase of the mission.
«Read the rest of this article»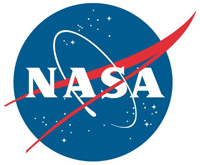 Greenbelt, MD – NASA says in the hunt for life on other worlds, astronomers scour over planets that are light-years away. They need ways to identify life from afar — but what counts as good evidence?
Our own planet provides some inspiration. Microbes fill the air with methane; photosynthesizing plants expel oxygen. Perhaps these gases might be found wherever life has taken hold.
«Read the rest of this article»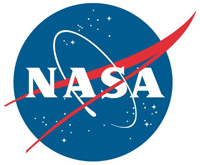 Greenbelt, MD – NASA's LRO and MESSENGER spacecraft data reveals Earth's Moon and Mercury, the closest planet to the Sun, may contain significantly more water ice than previously thought.
The potential ice deposits are found in craters near the poles of both worlds. On the Moon, "We found shallow craters tend to be located in areas where surface ice was previously detected near the south pole of the Moon, and inferred this shallowing is most likely due to the presence of buried thick ice deposits," said lead author Lior Rubanenko of the University of California, Los Angeles.
«Read the rest of this article»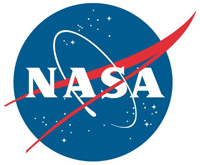 Greenbelt, MD – NASA's Transiting Exoplanet Survey Satellite (TESS) has discovered a hot planet that has pointed the way to additional worlds orbiting the same star, one of which is located in the star's habitable zone. If made of rock, this planet may be around twice Earth's size.
The new worlds orbit a star named GJ 357, an M-type dwarf about one-third the Sun's mass and size and about 40% cooler that our star. The system is located 31 light-years away in the constellation Hydra. In February, TESS cameras caught the star dimming slightly every 3.9 days, revealing the presence of a transiting exoplanet — a world beyond our solar system — that passes across the face of its star during every orbit and briefly dims the star's light.
«Read the rest of this article»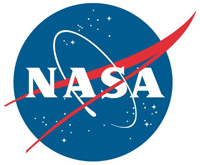 Washington, D.C. – As NASA works to land humans on the Moon by 2024 with the Artemis program, commercial companies are developing new technologies, working toward space ventures of their own, and looking to NASA for assistance.
NASA has selected 13 U.S. companies for 19 partnerships to mature industry-developed space technologies and help maintain American leadership in space.
NASA centers will partner with the companies, which range from small businesses with fewer than a dozen employees to large aerospace organizations, to provide expertise, facilities, hardware and software at no cost.
«Read the rest of this article»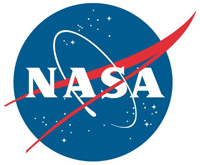 Greenbelt, MD – NASA's Transiting Exoplanet Survey Satellite (TESS), the agency's newest planet hunter, has discovered three new worlds, one slightly larger than Earth and two of a type not found in our solar system orbiting a nearby star. The planets straddle an observed gap in the sizes of known planets and promise to be among the most curious targets for future studies.
TESS Object of Interest (TOI) 270 is a faint, cool star more commonly identified by its catalog name: UCAC4 191-004642. The M-type dwarf star is about 40% smaller than the Sun in both size and mass, and it has a surface temperature about one-third cooler than the Sun's.
«Read the rest of this article»