Topic: NASA's Goddard Space Flight Center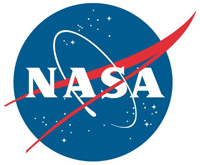 Greenbelt, MD – An international effort that brought together more than 60 ice, ocean, and atmosphere scientists from three dozen international institutions has generated new estimates of how much of an impact Earth's melting ice sheets could have on global sea levels by 2100.
If greenhouse gas emissions continue apace, Greenland and Antarctica's ice sheets could together contribute more than 15 inches (38 centimeters) of global sea level rise – and that's beyond the amount that has already been set in motion by Earth's warming climate.
«Read the rest of this article»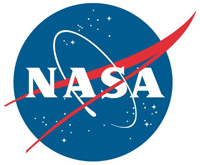 Pasadena, CA – An international team of astronomers using NASA's Transiting Exoplanet Survey Satellite (TESS) and retired Spitzer Space Telescope has reported what may be the first intact planet found closely orbiting a white dwarf, the dense leftover of a Sun-like star, only 40% larger than Earth.
The Jupiter-size object, called WD 1856 b, is about seven times larger than the white dwarf, named WD 1856+534. It circles this stellar cinder every 34 hours, more than 60 times faster than Mercury orbits our Sun.
«Read the rest of this article»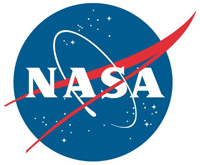 Greenbelt, MD – NASA reports that Astronomers have discovered that there may be a missing ingredient in our cosmic recipe of how dark matter behaves.
They have uncovered a discrepancy between the theoretical models of how dark matter should be distributed in galaxy clusters, and observations of dark matter's grip on clusters.
Dark matter does not emit, absorb, or reflect light. Its presence is only known through its gravitational pull on visible matter in space. Therefore, dark matter remains as elusive as Alice in Wonderland's Cheshire Cat – where you only see its grin (in the form of gravity) but not the animal itself.
«Read the rest of this article»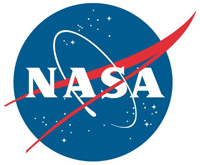 Pasadena, CA – When NASA's OSIRIS-REx spacecraft arrived at asteroid (101955) Bennu, mission scientists knew that their spacecraft was orbiting something special. Not only was the boulder-strewn asteroid shaped like a rough diamond, its surface was crackling with activity, shedding small pieces of rock into space.
Now, after more than a year and a half up close with Bennu, they're starting to better understand these dynamic particle-ejection events.
«Read the rest of this article»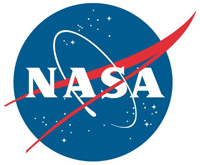 Washington, D.C. – While scientists around the world are confined to their homes during the COVID-19 Coronavirus pandemic, Earth observing satellites continue to orbit and send back images that reveal connections between the pandemic and the environment. "Satellites collect data all the time and don't require us to go out anywhere," Hannah Kerner, an assistant research professor at the University of Maryland in College Park, said.
Kerner is among eight researchers recently awarded a rapid-turnaround project grant, which supports investigators as they explore how COVID-19 Coronavirus lockdown measures are impacting the environment and how the environment can affect how the virus is spread.
«Read the rest of this article»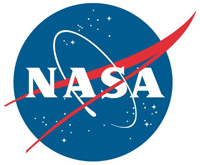 Pasadena, CA – As California experiences one of the worst wildfire seasons on record, NASA is leveraging its resources to help. Scientists supporting the agency's Applied Sciences Disaster Program in the Earth Sciences Division are generating maps and other data products that track active fires and their smoke plumes while also identifying areas that may be susceptible to future risks.
"When disasters like this occur, we are able to swiftly respond to requests from our partners who need images and mapping data," said David Green, manager of the Disasters Program at NASA Headquarters in Washington.
«Read the rest of this article»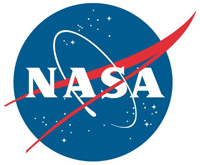 Greenbelt, MD – NASA Hubble Space Telescope images of comet NEOWISE, taken on August 8th, 2020, zero in on the visitor's coma, the gossamer shell of gas and dust that surrounds its nucleus as it is heated by the Sun. This is the first time Hubble has photographed a comet of this brightness at such resolution after this close of a pass by the Sun.
The comet photos were taken after NEOWISE skimmed closest to the Sun on July 3rd, 2020, at a distance of 27 million miles (43 million kilometers). Other comets often break apart due to thermal and gravitational stresses at such close encounters, but Hubble's view shows that apparently NEOWISE's solid nucleus stayed intact.
«Read the rest of this article»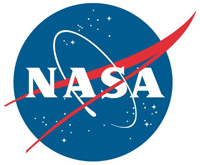 Pasadena, CA – We've never met some of the Sun's closest neighbors until now. In a new study, astronomers report the discovery of 95 objects known as brown dwarfs, many within a few dozen light-years of the Sun.
They're well outside the solar system, so don't experience heat from the Sun, but still inhabit a region astronomers consider our cosmic neighborhood. This collection represents some of the coldest known examples of these objects, which are between the sizes of planets and stars.
«Read the rest of this article»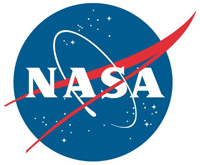 Greenbelt, MD – NASA says a small but evolving dent in Earth's magnetic field can cause big headaches for satellites.
Earth's magnetic field acts like a protective shield around the planet, repelling and trapping charged particles from the Sun. But over South America and the southern Atlantic Ocean, an unusually weak spot in the field – called the South Atlantic Anomaly, or SAA – allows these particles to dip closer to the surface than normal.
«Read the rest of this article»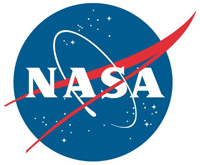 Greenbelt, MD – Dozens of times over the last decade NASA scientists have launched laser beams at a reflector the size of a paperback novel about 240,000 miles (385,000 kilometers) away from Earth. They announced today, in collaboration with their French colleagues, that they received signal back for the first time, an encouraging result that could enhance laser experiments used to study the physics of the universe.
The reflector NASA scientists aimed for is mounted on the Lunar Reconnaissance Orbiter (LRO), a spacecraft that has been studying the Moon from its orbit since 2009.
«Read the rest of this article»