Topic: NASA's Goddard Space Flight Center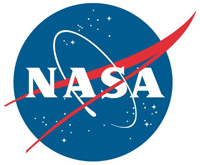 Pasadena, CA – Shortly after NASA's OSIRIS-REx spacecraft arrived at asteroid Bennu, an unexpected discovery by the mission's science team revealed that the asteroid could be active, or consistently discharging particles into space. The ongoing examination of Bennu – and its sample that will eventually be returned to Earth – could potentially shed light on why this intriguing phenomenon is occurring.
The OSIRIS-REx team first observed a particle-ejection event in images captured by the spacecraft's navigation cameras taken on January 6th, just a week after the spacecraft entered its first orbit around Bennu.
«Read the rest of this article»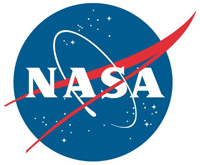 Greenbelt, MD – In August 2018, NASA's Parker Solar Probe launched to space, soon becoming the closest-ever spacecraft to the Sun. With cutting-edge scientific instruments to measure the environment around the spacecraft, Parker Solar Probe has completed three of 24 planned passes through never-before-explored parts of the Sun's atmosphere, the corona.
On December 4th, 2019, four new papers in the journal Nature describe what scientists have learned from this unprecedented exploration of our star — and what they look forward to learning next.
«Read the rest of this article»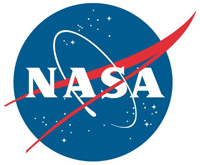 Greenbelt, MD – Sometimes robots need a place to stay in space, too. NASA is attaching a "robot hotel" to the outside of the International Space Station with the upcoming launch of the Robotic Tool Stowage (RiTS), a protective storage unit for critical robotic tools.
RiTS is set to launch on December 4th, 2019 aboard the 19th SpaceX commercial resupply mission. Its first residents will be two Robotic External Leak Locators (RELL). Outfitted with mass spectrometers capable of "sniffing" out the presence of gases such as ammonia, these robotic tools are used to detect leaks from the station.
«Read the rest of this article»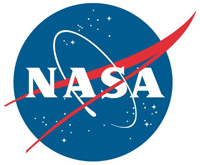 Greenbelt, MD – Could the same computer algorithms that teach autonomous cars to drive safely help identify nearby asteroids or discover life in the universe? NASA scientists are trying to figure that out by partnering with pioneers in artificial intelligence (AI) — companies such as Intel, IBM and Google — to apply advanced computer algorithms to problems in space science.
Machine learning is a type of AI. It describes the most widely used algorithms and other tools that allow computers to learn from data in order to make predictions and categorize objects much faster and more accurately than a human being can.
«Read the rest of this article»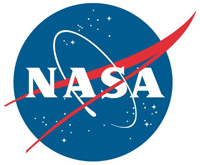 Greenbelt, MD – Forty years ago, a Voyager spacecraft snapped the first closeup images of Europa, one of Jupiter's 79 moons. These revealed brownish cracks slicing the moon's icy surface, which give Europa the look of a veiny eyeball. Missions to the outer solar system in the decades since have amassed enough additional information about Europa to make it a high-priority target of investigation in NASA's search for life.
What makes this moon so alluring is the possibility that it may possess all of the ingredients necessary for life. Scientists have evidence that one of these ingredients, liquid water, is present under the icy surface and may sometimes erupt into space in huge geysers.
«Read the rest of this article»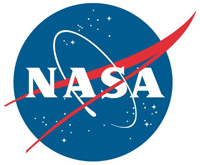 Greenbelt, MD – NASA says LISA Pathfinder, a mission led by ESA (the European Space Agency) that included NASA contributions, successfully demonstrated technologies needed to build a future space-based gravitational wave observatory, a tool for detecting ripples in space-time produced by, among other things, merging black holes.
A team of NASA scientists leveraged LISA Pathfinder's record-setting sensitivity for a different purpose much closer to home — mapping microscopic dust shed by comets and asteroids.
«Read the rest of this article»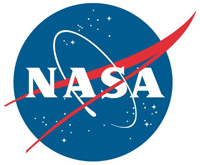 Greenbelt, MD – A pair of distant explosions discovered by NASA's Fermi Gamma-ray Space Telescope and Neil Gehrels Swift Observatory have produced the highest-energy light yet seen from these events, called gamma-ray bursts (GRBs). The record-setting detections, made by two different ground-based observatories, provide new insights into the mechanisms driving gamma-ray bursts.
Astronomers first recognized the GRB phenomenon 46 years ago. The blasts appear at random locations in the sky about once a day, on average.
«Read the rest of this article»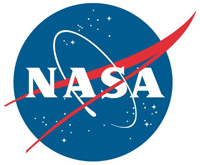 Washington, D.C. – A high-altitude NASA plane is taking off with a new instrument to measure the Moon's brightness and eventually help Earth observing sensors make more accurate measurements.
The airborne Lunar Spectral Irradiance Instrument (air-LUSI) is flying aboard NASA's ER-2 airplane. The ER-2 is able to soar above clouds, about 70,000 feet above ground.
«Read the rest of this article»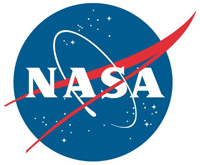 Pasadena, CA – NASA says even by the wild standards of the outer solar system, the strange orbits that carry Neptune's two innermost moons are unprecedented, according to newly published research.
Orbital dynamics experts are calling it a "dance of avoidance" performed by the tiny moons Naiad and Thalassa. The two are true partners, orbiting only about 1,150 miles (1,850 kilometers) apart. But they never get that close to each other; Naiad's orbit is tilted and perfectly timed. Every time it passes the slower-moving Thalassa, the two are about 2,200 miles (3,540 kilometers) apart.
«Read the rest of this article»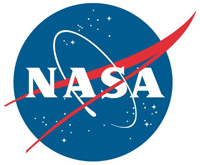 Greenbelt, MD – For the first time in the history of space exploration, NASA scientists have measured the seasonal changes in the gases that fill the air directly above the surface of Gale Crater on Mars.
As a result, they noticed something baffling: oxygen, the gas many Earth creatures use to breathe, behaves in a way that so far scientists cannot explain through any known chemical processes.
Over the course of three Mars years (or nearly six Earth years) an instrument in the Sample Analysis at Mars (SAM) portable chemistry lab inside the belly of NASA's Curiosity rover inhaled the air of Gale Crater and analyzed its composition.
«Read the rest of this article»