Topic: NASA's Goddard Space Flight Center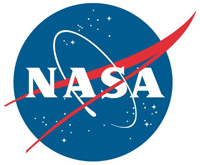 Greenbelt, MD – For the first time in the history of space exploration, NASA scientists have measured the seasonal changes in the gases that fill the air directly above the surface of Gale Crater on Mars.
As a result, they noticed something baffling: oxygen, the gas many Earth creatures use to breathe, behaves in a way that so far scientists cannot explain through any known chemical processes.
Over the course of three Mars years (or nearly six Earth years) an instrument in the Sample Analysis at Mars (SAM) portable chemistry lab inside the belly of NASA's Curiosity rover inhaled the air of Gale Crater and analyzed its composition.
«Read the rest of this article»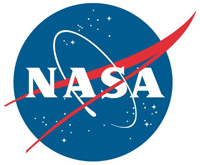 Greenbelt, MD – NASA's Neutron star Interior Composition Explorer (NICER) telescope on the International Space Station detected a sudden spike of X-rays at about 9:04pm CDT on August 20th. The burst was caused by a massive thermonuclear flash on the surface of a pulsar, the crushed remains of a star that long ago exploded as a supernova.
The X-ray burst, the brightest seen by NICER so far, came from an object named SAX J1808.4-3658, or J1808 for short. The observations reveal many phenomena that have never been seen together in a single burst. In addition, the subsiding fireball briefly brightened again for reasons astronomers cannot yet explain.
«Read the rest of this article»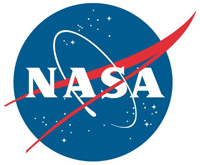 Pasadena, CA – NASA will contribute an instrument to a European space mission that will explore the atmospheres of hundreds of planets orbiting stars beyond our Sun, or exoplanets, for the first time.
The instrument, called the Contribution to ARIEL Spectroscopy of Exoplanets, or CASE, adds scientific capabilities to ESA's (the European Space Agency's) Atmospheric Remote-sensing Infrared Exoplanet Large-survey, or ARIEL, mission.
«Read the rest of this article»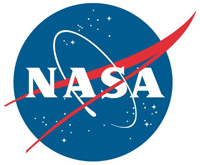 Greenbelt, MD – NASA says that galaxies were once thought of as lonely islands in the universe: clumps of matter floating through otherwise empty space. We now know they are surrounded by a much larger, yet nearly invisible cloud of dust and gas.
Astronomers call it the circumgalactic medium, or CGM. The CGM acts as a giant recycling plant, absorbing matter ejected by the galaxy and later pushing it right back in.
«Read the rest of this article»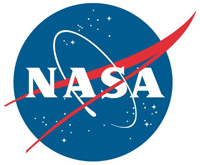 Pasadena, CA – NASA's Curiosity Mars rover's new selfie is breathtaking, but it's especially meaningful for the mission's team: Stitched together from 57 individual images taken by a camera on the end of Curiosity's robotic arm, the panorama also commemorates only the second time the rover has performed a special chemistry experiment.
The selfie was taken on October 11th, 2019 (Sol 2,553) in a location named "Glen Etive" (pronounced "glen EH-tiv"), which is part of the "clay-bearing unit," a region the team has eagerly awaited reaching since before Curiosity launched.
«Read the rest of this article»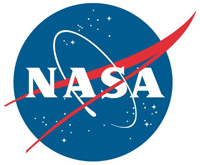 Washington, D.C. – NASA and NOAA scientists reported today that abnormal weather patterns in the upper atmosphere over Antarctica dramatically limited ozone depletion in September and October, resulting in the smallest ozone hole observed since 1982.
The annual ozone hole reached its peak extent of 6.3 million square miles (16. 4 million square kilometers) on September 8th, and then shrank to less than 3.9 million square miles (10 million square kilometers) for the remainder of September and October, according to NASA and NOAA satellite measurements. During years with normal weather conditions, the ozone hole typically grows to a maximum area of about 8 million square miles in late September or early October.
«Read the rest of this article»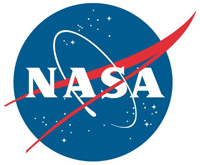 Greenbelt, MD – On Friday, October 18th, 2019, NASA's Lucy mission successfully completed its Critical Design Review.
During this review, Lucy team members presented the completed mission design, demonstrating that the team has met all the technical challenges of the mission and is ready to begin building hardware. After the review completion, NASA's independent review board provided a green light for proceeding into the fabrication/manufacturing stage of the mission.
«Read the rest of this article»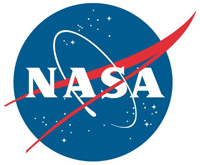 Washington, D.C. – After a successful Thursday night, October 10th, 2019 launch, NASA's Ionospheric Connection Explorer (ICON) spacecraft is in orbit for a first-of-its-kind mission to study a region of space where changes can disrupt communications and satellite orbits, and even increase radiation risks to astronauts.
A Northrop Grumman Stargazer L-1011 aircraft took off at 7:31pm CDT from Cape Canaveral Air Force Station in Florida carrying ICON, on a Northrop Grumman Pegasus XL rocket, to launch altitude of about 39,000 feet.
«Read the rest of this article»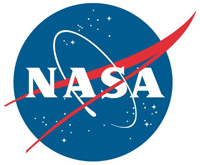 Greenbelt, MD – NASA says our Milky Way is a frugal galaxy. Supernovas and violent stellar winds blow gas out of the galactic disk, but that gas falls back onto the galaxy to form new generations of stars. In an ambitious effort to conduct a full accounting of this recycling process, astronomers were surprised to find a surplus of incoming gas.
"We expected to find the Milky Way's books balanced, with an equilibrium of gas inflow and outflow, but 10 years of Hubble ultraviolet data has shown there is more coming in than going out," said astronomer Andrew Fox of the Space Telescope Science Institute, Baltimore, Maryland, lead author of the study to be published in The Astrophysical Journal.
«Read the rest of this article»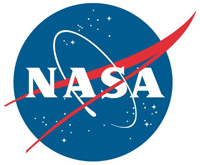 Greenbelt, MD – By 2024, NASA will land astronauts, including the first woman and next man, on the Moon as part of the Artemis lunar exploration program. This won't be the first time NASA takes the name Artemis to the Moon though.
Two robotic spacecraft orbiting the Moon today were initially known as ARTEMIS — short for Acceleration, Reconnection, Turbulence and Electrodynamics of the Moon's Interaction with the Sun. Since 2011, these spacecraft have been sending scientists valuable information about the lunar environment, and laying groundwork critical to returning humans to the Moon.
«Read the rest of this article»