Topic: NASA's Kuiper Airborne Observatory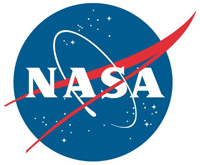 Washington, D.C. – When the New Horizons spacecraft passed by Pluto in 2015, one of the many fascinating features its images revealed was that this small, frigid world in the distant solar system has a hazy atmosphere. Now, new data helps explain how Pluto's haze is formed from the faint light of the Sun 3.7 billion miles away as it moves through an unusual orbit.
Remote observations of Pluto by NASA's telescope on an airplane, the Stratospheric Observatory for Infrared Astronomy, or SOFIA, show that the thin haze enshrouding Pluto is made of very small particles that remain in the atmosphere for prolonged periods of time rather than immediately falling to the surface.
«Read the rest of this article»