Topic: NASA's Langley Research Center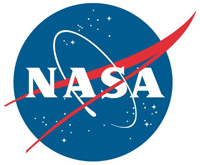 Pasadena, CA – NASA's Ecosystem Spaceborne Thermal Radiometer Experiment on Space Station (ECOSTRESS) captured imagery of fires in the Amazon regions of Brazil and Bolivia on Aug. 23, 2019.
The red areas in the images – in eastern Bolivia and northern Brazil – are where surface temperatures exceeded the maximum measurable temperature of the instrument's sensor (approximately 220 degrees Fahrenheit, or 104 degrees Celsius), highlighting the burning areas along the fire fronts.
«Read the rest of this article»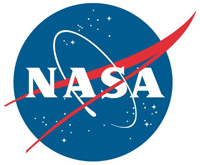 Washington, D.C. – As NASA works to land humans on the Moon by 2024 with the Artemis program, commercial companies are developing new technologies, working toward space ventures of their own, and looking to NASA for assistance.
NASA has selected 13 U.S. companies for 19 partnerships to mature industry-developed space technologies and help maintain American leadership in space.
NASA centers will partner with the companies, which range from small businesses with fewer than a dozen employees to large aerospace organizations, to provide expertise, facilities, hardware and software at no cost.
«Read the rest of this article»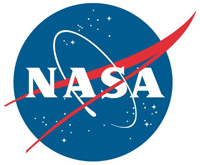 Pasadena, CA – When Neil Armstrong became the first human to step onto the surface of the Moon, the giant leap for mankind 50 years ago, it imprinted on several generations.
Some savor that day as a treasured memory, while for others, it's an inspirational chapter in history books. While NASA's Jet Propulsion Laboratory in Pasadena, California, has long been associated with robotic missions rather than ones involving astronauts, the Lab helped pave the way for the historic Apollo missions that took humans to the Moon.
Here are three contributions by JPL:
«Read the rest of this article»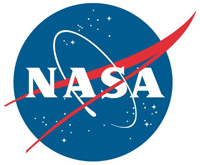 Hampton, VA – In NASA's Langley Research Center's makerspace lab in Hampton, Virginia, Chuck Sullivan and Jack Fitzpatrick are developing a series of soft robot actuators. "What we're investigating is the viability of soft robotics in space exploration and assembly," said Sullivan.
While the word 'robot' conjures images of metal arms and gears, soft robotic actuators are bioinspired, looking at the way nature works to create new robot movements.
«Read the rest of this article»
Written by Joe Atkinson
NASA Langley Research Center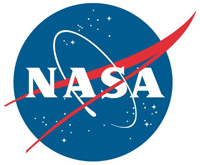 Hampton, VA – NASA says it probably goes without saying, but this isn't your everyday satellite dish.
In fact, it's not a satellite dish at all. It's a high-gain antenna (HGA), and a future version of it will send and receive signals to and from Earth from a looping orbit around Jupiter.
The antenna will take that long journey aboard NASA's Europa Clipper, a spacecraft that will conduct detailed reconnaissance of Jupiter's moon Europa to see whether the icy orb could harbor conditions suitable for life. Scientists believe there's a massive salty ocean beneath Europa's icy surface. The antenna will beam back high-resolution images and scientific data from Europa Clipper's cameras and science instruments.
«Read the rest of this article»
NASA Jet Propulsion Laboratory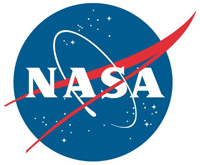 Pasadena, CA – On December 18th, 2018, a large "fireball" – the term used for exceptionally bright meteors that are visible over a wide area – exploded about 16 miles (26 kilometers) above the Bering Sea.
The explosion unleashed an estimated 173 kilotons of energy, or more than 10 times the energy of the atomic bomb blast over Hiroshima during World War II.
Two NASA instruments aboard the Terra satellite captured images of the remnants of the large meteor.
«Read the rest of this article»
NASA Langley Research Center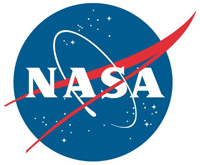 Hampton, VA – Chill out. That's the current message from the Sun to Earth's upper atmosphere says NASA.
To be more precise, as the Sun settles into a cyclical, natural lull in activity, the upper atmosphere, or thermosphere — far above our own climate system — is responding in kind by cooling and contracting.
Could that have implications for folks down here on the surface? Absolutely not. Unless, that is, you're someone with a vested interest in tracking an orbiting satellite or space debris.
«Read the rest of this article»
NASA Headquarters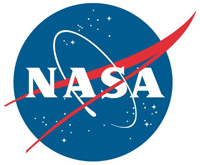 Washington, D.C. – NASA welcomed a new administrator, Jim Bridenstine, deputy administrator, Jim Morhard, and chief financial officer, Jeff DeWit, in 2018. Their focus is on firmly establishing the groundwork to send Americans back to the Moon sustainably, with plans to use the agency's lunar experience to prepare to send astronauts to Mars.
"Our agency's accomplishments in 2018 are breathtaking. We've inspired the world and created incredible new capabilities for our nation," Bridenstine said. "This year, we landed on Mars for the seventh time, and America remains the only country to have landed on Mars successfully."
«Read the rest of this article»
NASA's Jet Propulsion Laboratory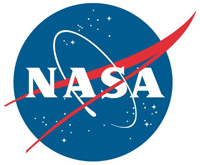 Pasadena, CA – In the early hours of September 7th, 2018 NASA broke a world record.
Less than 2 minutes after the launch of a 58-foot-tall (17.7-meter) Black Brant IX sounding rocket, a payload separated and began its dive back through Earth's atmosphere. When onboard sensors determined the payload had reached the appropriate height and Mach number (38 kilometers altitude, Mach 1.8), the payload deployed a parachute.
Within four-tenths of a second, the 180-pound parachute billowed out from being a solid cylinder to being fully inflated.
«Read the rest of this article»
NASA's Jet Propulsion Laboratory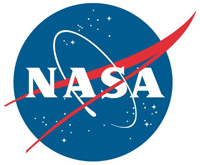 Pasadena, CA – Hurricane Michael plowed into the Florida panhandle Wednesday, October 10th, 2018 as a major Category 4 storm — the strongest hurricane ever to hit that region. Many NASA instruments are keeping tabs on Michael from space, including the Atmospheric Infrared Sounder (AIRS) and the Multi-angle Imaging SpectroRadiometer (MISR).
The first image, taken by AIRS, shows Hurricane Michael just off the west coast of Florida on October 10th in the early morning hours local time. The large purple area indicates very cold clouds at about -90°F (-68°C) carried high into the atmosphere by deep thunderstorms.
«Read the rest of this article»