Topic: NASA's Lunar CRater Observation and Sensing Satellite
Written by Brian Day
NASA's Ames Research Center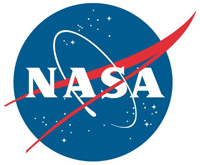 Moffett Field, CA – Until recently, most everyone accepted the conventional wisdom that the moon has virtually no atmosphere.
Just as the discovery of water on the moon transformed our textbook knowledge of Earth's nearest celestial neighbor, recent studies confirm that our moon does indeed have an atmosphere consisting of some unusual gases, including sodium and potassium, which are not found in the atmospheres of Earth, Mars or Venus.
It's an infinitesimal amount of air when compared to Earth's atmosphere.
«Read the rest of this article»