Topic: NASA's Mars Exploration Rovers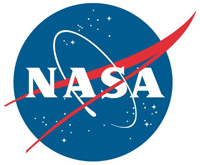 Pasadena, CA – Features on Mars important to the missions of NASA's two active Mars rovers are now called "Murray Ridge" and "Murray Buttes," in honor of influential planetary scientist Bruce Murray (1931-2013).
The rover Opportunity, which has been roaming Mars for nearly a decade, is currently climbing Murray Ridge, part of an uplifted crater rim. NASA's newer rover, Curiosity, is headed toward Murray Buttes as the entryway to that mission's main destination.
«Read the rest of this article»
Written by Guy Webster
NASA's Jet Propulsion Laboratory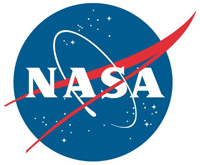 Pasadena, CA – Like a tourist waiting for just the right lighting to snap a favorite shot during a stay at the Grand Canyon, NASA's Mars Exploration Rover Opportunity has used a low sun angle for a memorable view of a large Martian crater.
The resulting view catches a shadow of the rover in the foreground and the giant basin in the distance. Opportunity is perched on the western rim of Endeavour Crater looking eastward. The crater spans about 14 miles (22 kilometers) in diameter. Opportunity has been studying the edge of Endeavour Crater since arriving there in August 2011.
«Read the rest of this article»
Written by Dwayne Brown – NASA Headquarters
and Priscilla Vega – Jet Propulsion Laboratory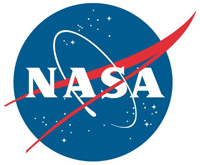 Pasadena, CA – Images from NASA's Mars Reconnaissance Orbiter show sand dunes and ripples moving across the surface of Mars at dozens of locations and shifting up to several yards. These observations reveal the planet's sandy surface is more dynamic than previously thought.
"Mars either has more gusts of wind than we knew about before, or the winds are capable of transporting more sand," said Nathan Bridges, planetary scientist at the Johns Hopkins University's Applied Physics Laboratory in Laurel, MD, and lead author of a paper on the finding published online in the journal Geology. "We used to think of the sand on Mars as relatively immobile, so these new observations are changing our whole perspective."
«Read the rest of this article»