Topic: NASA's Marshall Space Flight Center
Written by DC Agle
Jet Propulsion Laboratory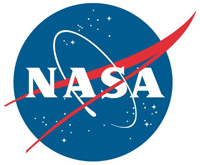 Pasadena, CA – The first of two NASA spacecraft to study the moon in unprecedented detail has entered lunar orbit.
NASA's Gravity Recovery And Interior Laboratory (GRAIL)-A spacecraft successfully completed its planned main engine burn at 2:00pm PST (5:00pm EST) today. As of 3:00pm PST (6:00pm EST), GRAIL-A is in an orbit of 56 miles by 5,197 miles (90 kilometers by 8,363 kilometers) around the moon that takes approximately 11.5 hours to complete.
«Read the rest of this article»
Written by Janet Anderson
NASA Marshall Space Flight Center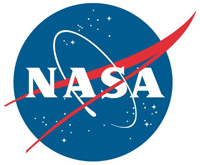 Huntsville, AL – The 2012 Quadrantids, a little-known meteor shower named after an extinct constellation, will present an excellent chance for hardy souls to start the year off with some late-night meteor watching.
Peaking in the wee morning hours of January 4th, the Quadrantids have a maximum rate of about 100 per hour, varying between 60-200. The waxing gibbous moon will set around 3:00am local time, leaving about two hours of excellent meteor observing before dawn. It's a good thing, too, because unlike the more famous Perseid and Geminid meteor showers, the Quadrantids only last a few hours — it's the morning of January 4th, or nothing.
«Read the rest of this article»
Written by Jia-Rui Cook
Jet Propulsion Laboratory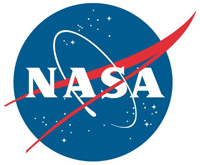 Pasadena, CA – NASA's Dawn spacecraft has sent back the first images of the giant asteroid Vesta from its low-altitude mapping orbit. The images, obtained by the framing camera, show the stippled and lumpy surface in detail never seen before, piquing the curiosity of scientists who are studying Vesta for clues about the solar system's early history.
At this detailed resolution, the surface shows abundant small craters, and textures such as small grooves and lineaments that are reminiscent of the structures seen in low-resolution data from the higher-altitude orbits. Also, this fine scale highlights small outcrops of bright and dark material.
«Read the rest of this article»
Written by Dauna Coulter
Science at NASA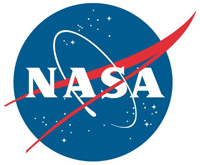 Pasadena, CA – NASA's Dawn spacecraft spent the last four years voyaging to asteroid Vesta – and may have found a planet.
Vesta was discovered over two hundred years ago but, until Dawn, has been seen only as an indistinct blur and considered little more than a large, rocky body. Now the spacecraft's instruments are revealing the true complexity of this ancient world.
"We're seeing enormous mountains, valleys, hills, cliffs, troughs, ridges, craters of all sizes, and plains," says Chris Russell, Dawn principal investigator from UCLA. "Vesta is not a simple ball of rock. This is a world with a rich geochemical history. It has quite a story to tell!"
«Read the rest of this article»
Written by Kim Newton
NASA Marshall Space Flight Center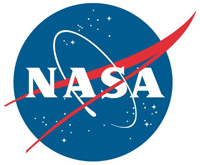 Huntsville, AL – NASA successfully completed the final flight in a series of tests of a new robotic lander prototype at the Redstone Test Center's propulsion test facility on the U.S. Army Redstone Arsenal in Huntsville, AL.
Data from this test series will aid in the design and development of a new generation of small, smart, versatile robotic landers capable of performing science and exploration research on the surface of the moon or other airless bodies in the solar system, such as asteroids or the planet Mercury.
Since early October, the Robotic Lander Development Project at NASA's Marshall Space Flight Center in Huntsville has subjected the lander prototype to a series of more complex outdoor flight tests maneuvers.
«Read the rest of this article»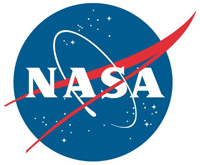 Stennis Space Center, MS – NASA conducted a successful 500-second test firing of the J-2X rocket engine on Wednesday, November 9th, marking another important step in development of an upper stage for the heavy-lift Space Launch System (SLS).
SLS will carry the Orion spacecraft, its crew, cargo, equipment and science experiments to destinations in deep space. SLS will be safe, affordable and sustainable to continue America's journey of discovery from the unique vantage point of space.
«Read the rest of this article»
Written by Priscilla Vega
Jet Propulsion Laboratory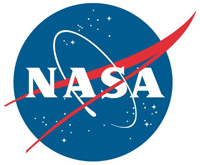 Pasadena, CA – Scientists with NASA's Dawn mission are sharing with other scientists and the public their early information about the southern hemisphere of the giant asteroid Vesta. The findings were presented today at the annual meeting of the Geological Society of America in Minneapolis, MN.
Dawn, which has been orbiting Vesta since mid-July, has found that the asteroid's southern hemisphere boasts one of the largest mountains in the solar system. Other findings show that Vesta's surface, viewed by Dawn at different wavelengths, has striking diversity in its composition, particularly around craters.
«Read the rest of this article»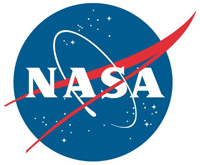 Huntsville, AL – A nearby star is pummeling a companion planet with a barrage of X-rays 100,000 times more intense than the Earth receives from the sun.
New data from NASA's Chandra X-ray Observatory and the European Southern Observatory's Very Large Telescope suggest that high-energy radiation is evaporating about 5 million tons of matter from the planet every second. This result gives insight into the difficult survival path for some planets.
«Read the rest of this article»