Topic: NASA's New Horizons
NASA Headquarters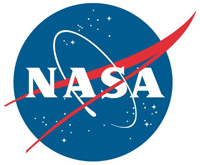 Washington, D.C. – NASA has selected the potential next destination for the New Horizons mission to visit after its historic July 14th flyby of the Pluto system. The destination is a small Kuiper Belt object (KBO) known as 2014 MU69 that orbits nearly a billion miles beyond Pluto.
This remote KBO was one of two identified as potential destinations and the one recommended to NASA by the New Horizons team.  Although NASA has selected 2014 MU69 as the target, as part of its normal review process the agency will conduct a detailed assessment before officially approving the mission extension to conduct additional science.
«Read the rest of this article»
Written by Bill Steigerwald
NASA's Goddard Space Flight Center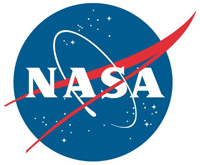 Greenbelt, MD – If the icy surface of Pluto's giant moon Charon is cracked, analysis of the fractures could reveal if its interior was warm, perhaps warm enough to have maintained a subterranean ocean of liquid water, according to a new NASA-funded study.
Pluto is an extremely distant world, orbiting the sun more than 29 times farther than Earth. With a surface temperature estimated to be about 380 degrees below zero Fahrenheit (around minus 229 degrees Celsius), the environment at Pluto is far too cold to allow liquid water on its surface. Pluto's moons are in the same frigid environment.
«Read the rest of this article»
Written by Dr. Tony Phillips
Science at NASA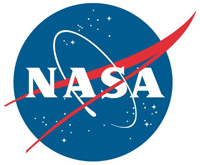 Washington, D.C. – One of the fastest spacecraft ever built — NASA's New Horizons — is hurtling through the void at nearly one million miles per day. Launched in 2006, it has been in flight longer than some missions last, and it is nearing its destination: Pluto.
"The encounter begins next January," says Alan Stern, of the Southwest Research Institute and the mission's principal investigator. "We're less than a year away."
«Read the rest of this article»
Written by Jia-Rui Cook
NASA's Jet Propulsion Laboratory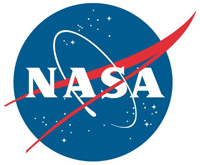 Pasadena, CA – From a distance, most of the Saturnian moon Dione resembles a bland cueball.
Thanks to close-up images of a 500-mile-long (800-kilometer-long) mountain on the moon from NASA's Cassini spacecraft, scientists have found more evidence for the idea that Dione was likely active in the past. It could still be active now.
«Read the rest of this article»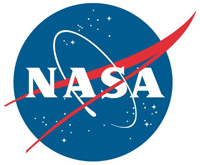 Mountain View, CA – A team of astronomers using NASA's Hubble Space Telescope is reporting the discovery of another moon orbiting the icy dwarf planet Pluto.
The moon is estimated to be irregular in shape and 6 to 15 miles across. It is in a 58,000-mile-diameter circular orbit around Pluto that is assumed to be co-planar with the other satellites in the system.
"The moons form a series of neatly nested orbits, a bit like Russian dolls," said team lead Mark Showalter of the SETI Institute in Mountain View, CA.
«Read the rest of this article»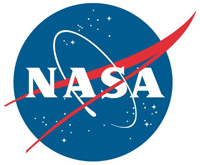 Huntsville, AL – NASA's New Horizons mission reached a special milestone yesterday, December 2nd, 2011, on its way to reconnoiter the Pluto system, coming closer to Pluto than any other spacecraft.
It's taken New Horizons 2,143 days of high-speed flight – covering more than a million kilometers per day for nearly six years—to break the closest-approach mark of 1.58 billion kilometers set by NASA's Voyager 1 in January 1986.
«Read the rest of this article»