Topic: NASA's Operation IceBridge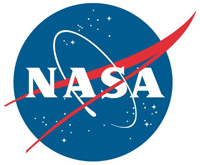 Greenbelt, MD – For eleven years from 2009 through 2019, the planes of NASA's Operation IceBridge flew above the Arctic, Antarctic and Alaska, gathering data on the height, depth, thickness, flow and change of sea ice, glaciers and ice sheets.
Designed to collect data during the years between NASA's two Ice, Cloud, and land Elevation Satellites, ICESat and ICESat-2, IceBridge made its final polar flight in November 2019, one year after ICESat-2's successful launch.
As the team and planes move on to their next assignments, the scientists and engineers reflected on a decade of IceBridge's most significant accomplishments.
«Read the rest of this article»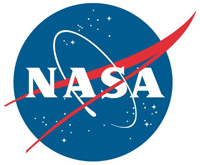 Greenbelt, MD – Using NASA data, a new modeling study of Greenland's melting ice sheet reveals it could generate more sea level rise than previously thought if greenhouse gas emissions continue to increase and warm the atmosphere at their current rate.
The study, which used data from NASA's Operation IceBridge airborne campaign, was published in Science Advances today.
In the next 200 years, the ice sheet model shows that melting at the present rate could contribute 19 to 63 inches to global sea level rise, said the team led by scientists at the Geophysical Institute at the University of Alaska Fairbanks.
«Read the rest of this article»
NASA's Earth Science News Team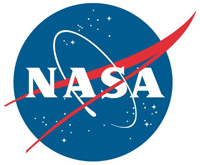 Washington, D.C. – In Alaska, 5 percent of the land is covered by glaciers that are losing a lot of ice and contributing to sea level rise. To monitor these changes, a small team of NASA-funded researchers has been flying scientific instruments on a bright red, single-engine plane since spring 2009.
In almost a decade of operations, the Operation IceBridge Alaska team has more than doubled the number of mountain glaciers surveyed in the state known as "The Last Frontier." Data from the mission has put numbers to the loss of Alaskan glaciers from 1994 to 2013: 75 gigatons of ice every year.
«Read the rest of this article»
Written By Maria-José Viñas
NASA's Earth Science News Team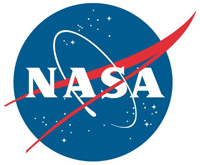 Washington, D.C. – This follows the finding, announced in November 2018, of a 19-mile-wide crater beneath Hiawatha Glacier – the first meteorite impact crater ever discovered under Earth's ice sheets. Though the newly found impact sites in northwest Greenland are only 114 miles apart, at present they do not appear to have formed at the same time.
If the second crater, which has a width of over 22 miles, is ultimately confirmed as the result of a meteorite impact, it will be the 22nd largest impact crater found on Earth.
«Read the rest of this article»
NASA Jet Propulsion Laboratory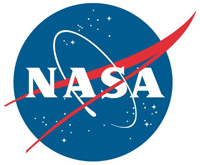 Pasadena, CA – A gigantic cavity – two-thirds the area of Manhattan and almost 1,000 feet (300 meters) tall – growing at the bottom of Thwaites Glacier in West Antarctica is one of several disturbing discoveries reported in a new NASA-led study of the disintegrating glacier.
The findings highlight the need for detailed observations of Antarctic glaciers' undersides in calculating how fast global sea levels will rise in response to climate change.
Researchers expected to find some gaps between ice and bedrock at Thwaites' bottom where ocean water could flow in and melt the glacier from below.
«Read the rest of this article»
NASA Goddard Space Flight Center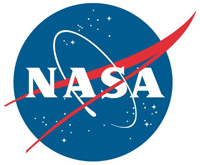 Greenbelt, MD – An international team of researchers, including a NASA glaciologist, has discovered a large meteorite impact crater hiding beneath more than a half-mile of ice in northwest Greenland. The crater — the first of any size found under the Greenland ice sheet — is one of the 25 largest impact craters on Earth, measuring roughly 1,000 feet deep and more than 19 miles in diameter, an area slightly larger than that inside Washington's Capital Beltway.
The group, led by researchers from the University of Copenhagen's Centre for GeoGenetics at the Natural History Museum of Denmark worked for the past three years to verify their discovery, which they initially made in 2015 using NASA data. Their finding is published in the November 14th issue of the journal Science Advances.
«Read the rest of this article»
NASA's Goddard Space Flight Center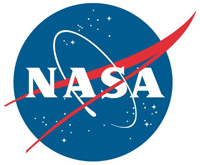 Greenbelt, MD – NASA's Operation IceBridge on Wednesday, November 7, flew over an iceberg that is three times the size of Manhattan – the first time anyone has laid eyes on the giant iceberg, dubbed B-46 by the U.S. National Ice Center, that broke off from Pine Island Glacier in late October.
Wednesday's flight plan took the IceBridge team over Pine Island Glacier as part of the long-running campaign to collect year-over-year measurements of sea ice, glaciers, and critical regions of Earth's ice sheets. As NASA's DC-8 flew its pre-determined flight pattern, the new iceberg that calved in late October also came into view.
«Read the rest of this article»
NASA Headquarters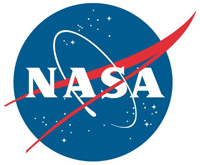 Washington, D.C. – Next month, NASA will launch into space the most advanced laser instrument of its kind, beginning a mission to measure – in unprecedented detail – changes in the heights of Earth's polar ice.
NASA's Ice, Cloud and land Elevation Satellite-2 (ICESat-2) will measure the average annual elevation change of land ice covering Greenland and Antarctica to within the width of a pencil, capturing 60,000 measurements every second.
«Read the rest of this article»
Written by Carol Rasmussen
NASA's Earth Science News Team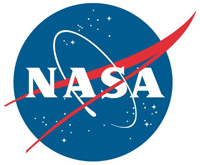 Washington, D.C. – A new NASA study explains why the Tracy and Heilprin glaciers, which flow side by side into Inglefield Gulf in northwest Greenland, are melting at radically different rates.
Using ocean data from NASA's Oceans Melting Greenland (OMG) campaign, the study documents a plume of warm water flowing up Tracy's underwater face, and a much colder plume in front of Heilprin. Scientists have assumed plumes like these exist for glaciers all around Greenland, but this is the first time their effects have been measured.
The finding highlights the critical role of oceans in glacial ice loss and their importance for understanding future sea level rise. A paper on the research was published June 21st in the journal Oceanography.
«Read the rest of this article»
Written by Patrick Lynch
NASA's Earth Science News Team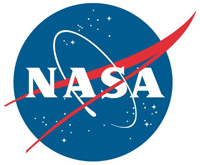 Washington, D.C. – In 2018, NASA will intensify its focus on one of the most critical but remote parts of our changing planet with the launch of two new satellite missions and an array of airborne campaigns.
The space agency is launching these missions at a time when decades of observations from the ground, air, and space have revealed signs of change in Earth's ice sheets, sea ice, glaciers, snow cover and permafrost. Collectively, scientists call these frozen regions of our planet the "cryosphere."
«Read the rest of this article»