Topic: NASA's Optical Communications and Sensor Demonstration CubeSat
NASA Jet Propulsion Laboratory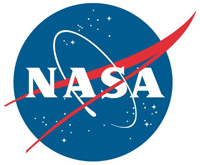 Pasadena, CA – Two NASA CubeSats teamed up on an impromptu optical, or laser, communications pointing experiment. The laser beam is seen as a brief flash of light close to the center of the focal plane, to the left of Earth's horizon.
The light originated from the laser communications system onboard one of two Optical Communications and Sensor Demonstration (OCSD) spacecraft. The laser flash was recorded by a short-wavelength infrared camera, one of three cameras comprising the CubeSat Multispectral Observation System (CUMULOS) payload, onboard the Integrated Solar Array and Reflectarray Antenna (ISARA) spacecraft.
«Read the rest of this article»
Written by Joshua Buck
NASA Headquarters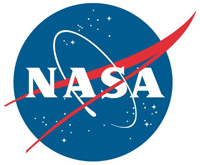 Washington, D.C. – NASA and The Aerospace Corporation of El Segundo, California, have received confirmation the Optical Communications and Sensor Demonstration (OCSD) CubeSat spacecraft is in orbit and operational. OCSD launched aboard an Atlas V rocket Thursday from the Vandenberg Air Force Base in California.
OCSD is the first in a new series of six NASA-managed technology demonstration missions set to launch during the coming months using CubeSats to test technologies that can enable new uses for these miniature satellites, which measure 10 cm x 10 cm x 10 cm (about 4 inches per side).
«Read the rest of this article»