Topic: NASA's Origins of Solar Systems Program
Written by Ruth Marlaire
NASA's Ames Research Center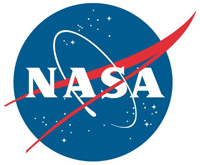 Moffett Field, CA – NASA scientists studying the origin of life have reproduced uracil, cytosine, and thymine, three key components of our hereditary material, in the laboratory. They discovered that an ice sample containing pyrimidine exposed to ultraviolet radiation under space-like conditions produces these essential ingredients of life.
Pyrimidine is a ring-shaped molecule made up of carbon and nitrogen and is the central structure for uracil, cytosine, and thymine, which are all three part of a genetic code found in ribonucleic (RNA) and deoxyribonucleic acids (DNA). RNA and DNA are central to protein synthesis, but also have many other roles.
«Read the rest of this article»
Written by Whitney Clavin
NASA's Jet Propulsion Laboratory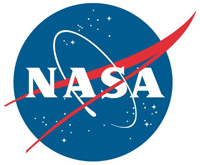 Pasadena, CA – NASA-funded astronomers have, for the first time, spotted planets orbiting sun-like stars in a crowded cluster of stars. The findings offer the best evidence yet that planets can sprout up in dense stellar environments. Although the newfound planets are not habitable, their skies would be starrier than what we see from Earth.
The starry-skied planets are two so-called hot Jupiters, which are massive, gaseous orbs that are boiling hot because they orbit tightly around their parent stars. Each hot Jupiter circles a different sun-like star in the Beehive Cluster, also called the Praesepe, a collection of roughly 1,000 stars that appear to be swarming around a common center.
«Read the rest of this article»