Topic: NASA's Pioneer 11 Spacecraft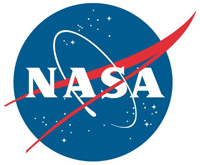 Pasadena, CA – The first definitive detection beyond our world of an internal magnetic field that changes over time was detected during NASA's Juno mission to Jupiter. It's a phenomenon called secular variation. The gas giant's secular variation is most likely driven by the planet's deep atmospheric winds, Juno determined.
The discovery will help scientists further understand Jupiter's interior structure – including atmospheric dynamics – as well as changes in Earth's magnetic field. A paper on the discovery was published today in the journal Nature Astronomy.
«Read the rest of this article»
Written by Ashley Morrow
NASA's Goddard Space Flight Center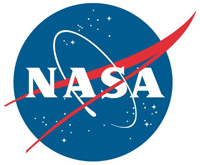 Greenbelt, MD – Launched five years ago on August 5th, 2011, NASA's Juno mission maneuvered into orbit around Jupiter on July 4th, 2016, joining a long tradition of discovery at the gas giant.
One of the brightest objects in the night sky, Jupiter has enthralled humans since ancient times. Today, scientists believe that learning more about the planet may be the key to discovering our solar system's origins and formation.
«Read the rest of this article»
Written by DC Agle
NASA's Jet Propulsion Laboratory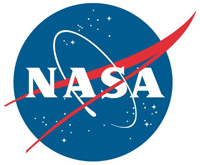 Pasadena, CA – On July 4th, NASA will fly a solar-powered spacecraft the size of a basketball court within 2,900 miles (4,667 kilometers) of the cloud tops of our solar system's largest planet.
As of Thursday, Juno is 18 days and 8.6 million miles (13.8 million kilometers) from Jupiter. On the evening of July 4th, Juno will fire its main engine for 35 minutes, placing it into a polar orbit around the gas giant.
During the flybys, Juno will probe beneath the obscuring cloud cover of Jupiter and study its auroras to learn more about the planet's origins, structure, atmosphere and magnetosphere.
«Read the rest of this article»
Written by Jia-Rui C. Cook
NASA's Jet Propulsion Laboratory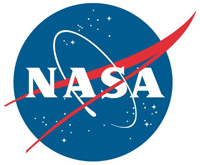 Pasadena, CA – The unexpected slowing of NASA's Pioneer 10 and 11 spacecraft – the so-called "Pioneer Anomaly" – turns out to be due to the slight, but detectable effect of heat pushing back on the spacecraft, according to a recent paper.
The heat emanates from electrical current flowing through instruments and the thermoelectric power supply. The results were published on June 12th in the journal Physical Review Letters.
"The effect is something like when you're driving a car and the photons from your headlights are pushing you backward," said Slava Turyshev, the paper's lead author at NASA's Jet Propulsion Laboratory, Pasadena, CA. "It is very subtle."
«Read the rest of this article»