Topic: NASA's QuickScat
Written by Andrew Good
NASA's Jet Propulsion Laboratory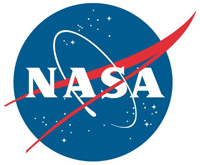 Pasadena, CA – Ocean currents and winds form an endless feedback loop: winds blow over the ocean's surface, creating currents there. At the same time, the hot or cold water in these currents influences the wind's speed.
This delicate dance is crucial to understanding Earth's changing climate. Gathering data on this interaction can also help people track oil spills, plan shipping routes and understand ocean productivity in relation to fisheries.
Instruments already exist that measure ocean currents, and others that measure wind, such as NASA's QuickScat and RapidScat. But a new, airborne radar instrument developed by NASA's Jet Propulsion Laboratory in Pasadena, California, is able to measure both.
«Read the rest of this article»