Topic: NASA's Small Explorer Mission
Written by Karen C. Fox
NASA's Goddard Space Flight Center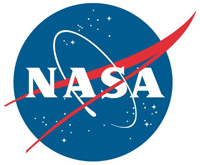 Greenbelt, MD – NASA's next Small Explorer (SMEX) mission to study the little-understood lower levels of the sun's atmosphere has been fully integrated and final testing is underway.
Scheduled to launch in April 2013, the Interface Region Imaging Spectrograph (IRIS) will make use of high-resolution images, data and advanced computer models to unravel how matter, light, and energy move from the sun's 6,000 K (10,240 F / 5,727 C) surface to its million K (1.8 million F / 999,700 C) outer atmosphere, the corona.
Such movement ultimately heats the sun's atmosphere to temperatures much hotter than the surface, and also powers solar flares and coronal mass ejections, which can have societal and economic impacts on Earth.
«Read the rest of this article»