Topic: NASA's Solar Radiation and Climate Experiment satellite
Written by Samson Reiny
NASA Earth Science News Team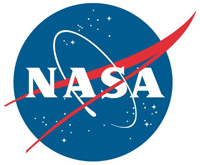 Washington, D.C. – The number of instruments on the International Space Station dedicated to observing Earth to increase our understanding of our home planet continues to grow.
Two new instruments are scheduled to make their way to the station on the SpaceX Dragon capsule.
The Stratospheric Aerosol and Gas Experiment (SAGE) III instrument will monitor the condition of the ozone layer, which covers an area in the stratosphere 10 to 30 miles (16 to 48 kilometers) above Earth and protects the planet from the sun's harmful ultraviolet radiation.
«Read the rest of this article»