Topic: NASA's Space Biology Program
Written by Linda Herridge
NASA's John F. Kennedy Space Center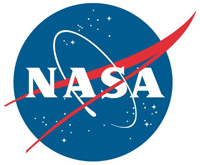 Kennedy Space Center, FL – Zinnia plants from the Veggie ground control experiment at NASA's Kennedy Space Center in Florida were harvested February 11th in the same way that crew member Scott Kelly will harvest the zinnias growing in the Veggie system aboard the International Space Station on February 14th—Valentine's Day.
Flowering plants will help scientists learn more about growing crops for deep-space missions and NASA's journey to Mars.
The ground plants didn't experience some of the same stressors as those grown simultaneously on the ISS — like unexpected fungus growth.
«Read the rest of this article»