Topic: NASA's Space Radiation Program
Written by Dr. Tony Phillips
Science at NASA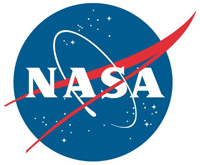 Pasadena, CA – On November 26th, Curiosity blasted off from Cape Canaveral atop an Atlas 5 rocket. Riding a plume of fire through the blue Florida sky, the car-sized rover began a nine month journey to search for signs of life Mars.
Meanwhile, 93 million miles away, a second lesser-noticed Mars launch was underway. Around the time that Curiosity's rocket was breaking the bonds of Earth, a filament of magnetism erupted from the sun, hurling a billion-ton cloud of plasma (a "CME") toward the Red Planet.
There was no danger of a collision—Mars rover vs. solar storm.  Racing forward at 2 million mph, the plasma cloud outpaced Curiosity's rocket by a wide margin.
«Read the rest of this article»