Topic: NASA's SUBSEA
Written by Abby Tabor
NASA's Ames Research Center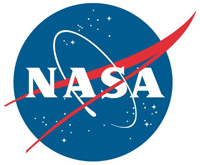 Silicon Valley, CA – Deep space and the deep sea are not as different as you might think. In 2018 and 2019, NASA's search for life beyond Earth will dive beneath the waves here at home to explore hydrothermal systems of underwater volcanoes.
These special locations could look a lot like what we'll find on the other ocean worlds in our solar system – prime candidates to potentially support life.
Many projects at NASA study places on Earth that could be analogous to extraterrestrial locations. The project pulling together ocean and space is called SUBSEA, which stands for Systematic Underwater Biogeochemical Science and Exploration Analog.
«Read the rest of this article»