Topic: NASA's Viking 1 Lander
NASA Jet Propulsion Laboratory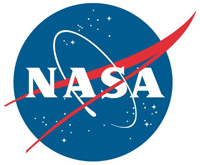 Pasadena, CA – NASA's InSight lander has placed its second instrument on the Martian surface. New images confirm that the Heat Flow and Physical Properties Package, or HP3, was successfully deployed on February 12th about 3 feet (1 meter) from InSight's seismometer, which the lander recently covered with a protective shield.
HP3 measures heat moving through Mars' subsurface and can help scientists figure out how much energy it takes to build a rocky world.
Equipped with a self-hammering spike, mole, the instrument will burrow up to 16 feet (5 meters) below the surface, deeper than any previous mission to the Red Planet.
«Read the rest of this article»