Topic: NASA's Viking Landers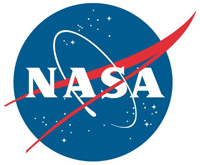 Pasadena, CA – NASA's Mars 2020 Perseverance rover has a challenging road ahead: After having to make it through the harrowing entry, descent, and landing phase of the mission on February 18th, 2021, it will begin searching for traces of microscopic life from billions of years back. That's why it's packing PIXL, a precision X-ray device powered by artificial intelligence (AI).
Short for Planetary Instrument for X-ray Lithochemistry, PIXL is a lunchbox-size instrument located on the end of Perseverance's 7-foot-long (2-meter-long) robotic arm.
«Read the rest of this article»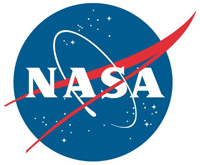 Hampton, VA – NASA's Langley Research Center in Hampton, Virginia has been at the forefront of humankind's journey into space. From the Apollo missions to the Artemis program, Langley has helped bring color to space.
Now, it's your turn to color the galaxy with our NASA Space Crafts activity and coloring pages.
As part of the agency's NASA@Home initiative, students from elementary school age and above can add their creativity to the people and technologies that have propelled humans to the Moon and beyond.
«Read the rest of this article»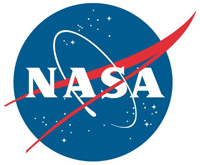 Pasadena, CA – When it launches this summer, NASA's Perseverance rover will have the most advanced pair of "eyes" ever sent to the Red Planet's surface: Its Mastcam-Z instrument packs a next-gen zoom capability that will help the mission make 3D imagery more easily. Rover operators, who carefully plan out each driving route and each movement of a rover's robotic arm, view these stereo images through 3D goggles to see the contours of the landscape.
«Read the rest of this article»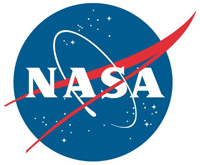 Greenbelt, MD – For the first time in the history of space exploration, NASA scientists have measured the seasonal changes in the gases that fill the air directly above the surface of Gale Crater on Mars.
As a result, they noticed something baffling: oxygen, the gas many Earth creatures use to breathe, behaves in a way that so far scientists cannot explain through any known chemical processes.
Over the course of three Mars years (or nearly six Earth years) an instrument in the Sample Analysis at Mars (SAM) portable chemistry lab inside the belly of NASA's Curiosity rover inhaled the air of Gale Crater and analyzed its composition.
«Read the rest of this article»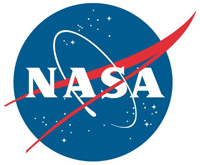 Greenbelt, MD – According to new observations by NASA-funded scientists, a key tracer used to estimate how much atmosphere Mars lost can change depending on the time of day and the surface temperature on the Red Planet.
Previous measurements of this tracer – isotopes of oxygen – have disagreed significantly. An accurate measurement of this tracer is important to estimate how much atmosphere Mars once had before it was lost, which reveals whether Mars could have been habitable and what the conditions might have been like.
«Read the rest of this article»
NASA's Jet Propulsion Laboratory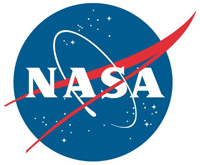 Pasadena, CA – Starting next year, scientists will get their first look deep below the surface of Mars.
That's when NASA will send the first robotic lander dedicated to exploring the planet's subsurface. InSight, which stands for Interior Exploration using Seismic Investigations, will study marsquakes to learn about the Martian crust, mantle and core.
Doing so could help answer a big question: how are planets born?
«Read the rest of this article»
NASA's Jet Propulsion Laboratory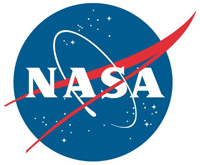 Pasadena, CA – NASA's Mars InSight lander team is preparing to ship the spacecraft from Lockheed Martin Space in Denver, where it was built and tested, to Vandenberg Air Force Base in California, where it will become the first interplanetary mission to launch from the West Coast. The project is led by NASA's Jet Propulsion Laboratory in Pasadena, California.
NASA has a long and successful track record at Mars. Since 1965, it has flown by, orbited, landed and roved across the surface of the Red Planet. What can InSight — planned for launch in May — do that hasn't been done before?
«Read the rest of this article»
Written by Guy Webster
NASA's Jet Propulsion Laboratory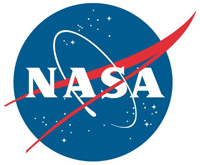 Pasadena, CA – As the Mars Pathfinder spacecraft approached its destination on July 4th, 1997, no NASA mission had successfully reached the Red Planet in more than 20 years.
Even the mission team anxiously awaiting confirmation that the spacecraft survived its innovative, bouncy landing could not anticipate the magnitude of the pivot about to shape the Space Age.
In the 20 years since Pathfinder's touchdown, eight other NASA landers and orbiters have arrived successfully, and not a day has passed without the United States having at least one active robot on Mars or in orbit around Mars.
«Read the rest of this article»
Written by Dwayne Brown / Laurie Cantillo
NASA Headquarters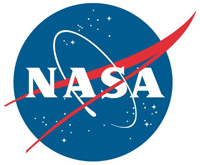 Washington, D.C. – A report on the potential science value of a lander on the surface of Jupiter's icy moon Europa has been delivered to NASA, and the agency is now engaging the broader science community to open a discussion about its findings.
In early 2016, in response to a congressional directive, NASA's Planetary Science Division began a pre-Phase A study to assess the science value and engineering design of a future Europa lander mission. NASA routinely conducts such studies — known as Science Definition Team (SDT) reports — long before the beginning of any mission to gain an understanding of the challenges, feasibility and science value of the potential mission.
«Read the rest of this article»
Written by Elizabeth Zubritsky
NASA's Jet Propulsion Laboratory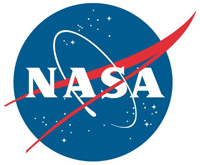 Pasadena, CA – NASA's Curiosity rover has found evidence that chemistry in the surface material on Mars contributed dynamically to the makeup of its atmosphere over time. It's another clue that the history of the Red Planet's atmosphere is more complex and interesting than a simple legacy of loss.
The findings come from the rover's Sample Analysis at Mars, or SAM, instrument suite, which studied the gases xenon and krypton in Mars' atmosphere. The two gases can be used as tracers to help scientists investigate the evolution and erosion of the Martian atmosphere.
«Read the rest of this article»