Topic: NASA's Voyager 2 Spacecraft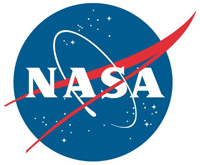 Pasadena, CA – On October 29th, 2020 mission operators sent a series of commands to NASA's Voyager 2 spacecraft for the first time since mid-March. The spacecraft has been flying solo while the 70-meter-wide (230-foot-wide) radio antenna used to talk to it has been offline for repairs and upgrades. Voyager 2 returned a signal confirming it had received the "call" and executed the commands without issue.
The call to Voyager 2 was a test of new hardware recently installed on Deep Space Station 43, the only dish in the world that can send commands to Voyager 2.
«Read the rest of this article»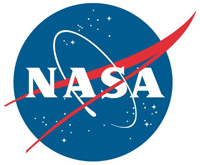 Pasadena, CA – When NASA's Voyager 2 spacecraft flew by Neptune's strange moon Triton three decades ago, it wrote a planetary science cliffhanger.
Voyager 2 is the only spacecraft ever to have flown past Neptune, and it left a lot of unanswered questions. The views were as stunning as they were puzzling, revealing massive, dark plumes of icy material spraying out from Triton's surface. But how? Images showed that the icy landscape was young and had been resurfaced over and over with fresh material. But what material, and from where?
«Read the rest of this article»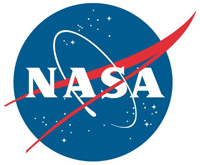 Washington, D.C. – For the first time, a spacecraft has sent back pictures of the sky from so far away that some stars appear to be in different positions than we'd see from Earth.
More than four billion miles from home and speeding toward interstellar space, NASA's New Horizons has traveled so far that it now has a unique view of the nearest stars.
"It's fair to say that New Horizons is looking at an alien sky, unlike what we see from Earth," said Alan Stern, New Horizons principal investigator from Southwest Research Institute (SwRI) in Boulder, Colorado.
«Read the rest of this article»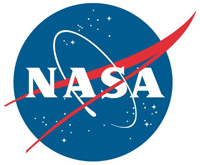 Pasadena, CA – Eight and a half years into its grand tour of the solar system, NASA's Voyager 2 spacecraft was ready for another encounter. It was January 24th, 1986, and soon it would meet the mysterious seventh planet, icy-cold Uranus.
Over the next few hours, Voyager 2 flew within 50,600 miles (81,433 kilometers) of Uranus' cloud tops, collecting data that revealed two new rings, 11 new moons and temperatures below minus 353 degrees Fahrenheit (minus 214 degrees Celsius). The dataset is still the only up-close measurements we have ever made of the planet.
«Read the rest of this article»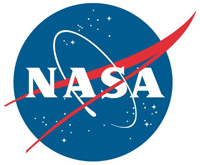 Pasadena, CA – Starting in early March, NASA's Voyager 2 spacecraft will quietly coast through interstellar space without receiving commands from Earth. That's because the Voyager's primary means of communication, the Deep Space Network's 70-meter-wide (230-feet-wide) radio antenna in Canberra, Australia, will be undergoing critical upgrades for about 11 months.
During this time, the Voyager team will still be able to receive science data from Voyager 2 on its mission to explore the outermost edge of the Sun's domain and beyond.
«Read the rest of this article»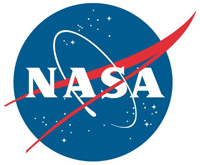 Pasadena, CA – NASA has selected four Discovery Program investigations to develop concept studies for new missions. Although they're not official missions yet and some ultimately may not be chosen to move forward, the selections focus on compelling targets and science that are not covered by NASA's active missions or recent selections. Final selections will be made next year.
NASA's Discovery Program invites scientists and engineers to assemble a team to design exciting planetary science missions that deepen what we know about the solar system and our place in it.
«Read the rest of this article»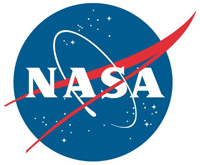 Pasadena, CA – Engineers for NASA's Voyager 2 spacecraft are working to return the mission to normal operating conditions after one of the spacecraft's autonomous fault protection routines was triggered.
Multiple fault protection routines were programmed into both Voyager 1 and Voyager 2 in order to allow the spacecraft to automatically take actions to protect themselves if potentially harmful circumstances arise. At NASA's Jet Propulsion Laboratory in Pasadena, California, engineers are still communicating with the spacecraft and receiving telemetry.
«Read the rest of this article»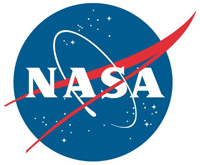 Pasadena, CA – On November 5th, 2018, NASA's Voyager 2 became only the second spacecraft in history to leave the heliosphere – the protective bubble of particles and magnetic fields created by our Sun. At a distance of about 11 billion miles (18 billion kilometers) from Earth – well beyond the orbit of Pluto – Voyager 2 had entered interstellar space, or the region between stars.
Today, five new research papers in the journal Nature Astronomy describe what scientists observed during and since Voyager 2's historic crossing.
«Read the rest of this article»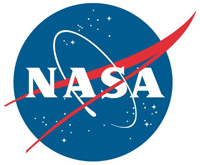 Greenbelt, MD – NASA says that out at the boundary of our solar system, pressure runs high. This pressure, the force plasma, magnetic fields and particles like ions, cosmic rays and electrons exert on one another when they flow and collide, was recently measured by scientists in totality for the first time — and it was found to be greater than expected.
Using observations of galactic cosmic rays — a type of highly energetic particle — from NASA's Voyager spacecraft scientists calculated the total pressure from particles in the outer region of the solar system, known as the heliosheath.
«Read the rest of this article»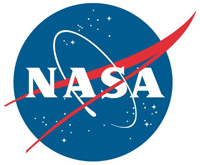 Pasadena, CA – NASA engineers have been able to keep Voyager 1 and 2 spacecrafts flying for nearly 42 years, with careful planning and dashes of creativity, far longer than any other spacecraft in history.
To ensure that these vintage robots continue to return the best science data possible from the frontiers of space, mission engineers are implementing a new plan to manage them. And that involves making difficult choices, particularly about instruments and thrusters.
«Read the rest of this article»