Topic: Nashville Humane Association
Nashville, TN – Looking for a new best friend? Nashville Zoo is hosting its fourth annual Meet Your Best Friend at the Zoo animal adoption drive on Saturday, November 15th. From 10:00am-4:00pm, area humane societies, animal shelters and pet adoption agencies relocate to the Zoo parking lot with available dogs and cats looking for permanent homes.
Almost 400 pets have been adopted since Meet Your Best Friend at the Zoo began in 2010. Guests are welcome to come pick their pet for adoption and receive information and promotional items from area pet service providers.
«Read the rest of this article»
Five-Game Stand to Feature Bark In The Park, Throwback Thursday, a Pair of Bobblehead Giveaways and Firework Shows, a Star Wars-Themed Sounds CARE Jersey Auction, and another Trevecca Nazarene University FAITH NIGHT®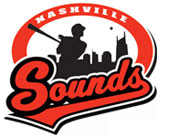 Nashville, TN – The Nashville Sounds continue their #LastCheerAtGreer with the team's eighth homestand of the year, which begins this Thursday, August 7th. This string of games will be the second-to-last homestand ever for the Sounds at Greer Stadium.
All five games will be crucial contests against the division-rival Round Rock Express (Texas Rangers affiliate) as the first-place Sounds continue their quest toward clinching a spot in the Pacific Coast League playoffs.
«Read the rest of this article»
Fans Encouraged To Bring Their Dogs To Greer Stadium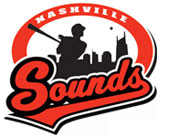 Nashville, TN – The Nashville Sounds host a "Bark In The Park" promotion on Sunday, August 10th, giving fans a chance to bring their favorite pooch to the ballpark for the first time since 2004.
The event, which will occur before and during the Sounds' 6:35pm game against the Round Rock Express, is presented in partnership with the Nashville Humane Association.
«Read the rest of this article»
Bilingual exhibit opens at the Adventure Science Center on October 1st, and explores the lives of favorite furry and feathered friends of the Forest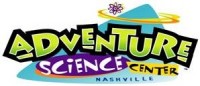 Nashville, TN – Where does a chipmunk sleep? What does an eagle feed its young? How do mother bats find their babies in a cave? In Animal Secrets, families will learn the answers to these questions and more as they explore the hidden habitats and secret lives of forest animals. Using imaginative role-play and hands-on activities, visitors will discover nature from an animal's point of view in naturalistic environments, including a stream, meadow, woodland, cave, and naturalists' tent.
"Children are born curious. They love learning about bugs and animals, investigating what lies hidden beneath a rock or a pile of leaves and exploring the world around them," said Susan Duvenhage, CEO of Adventure Science Center. "Animal Secrets provides a wonderful opportunity for parent-child interaction as, together, they play, observe, pretend, explore and investigate the sometimes hidden world of our animal friends."

«Read the rest of this article»