Topic: Nashville Metropolitan Transit Authority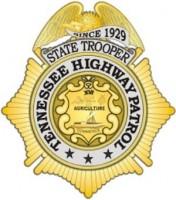 Nashville, TN – The Tennessee Highway Patrol will plan for increased visibility and enforcement efforts on Halloween to ensure a safe and happy holiday for all Tennesseans.
Last year in Tennessee, no one was killed on Halloween between midnight, October 31st, 2011, through 6:00am, November 1st, 2011. That compares to one person killed in one crash on Halloween during the same time period in 2010.
"There is typically a dramatic increase in pedestrian traffic on Halloween. We want to remind motorists to slow down and watch for children on all roadways. Halloween should be a time for good family fun. However, children, parents and motorists must remember that safety comes first," Department of Safety and Homeland Security Commissioner Bill Gibbons said. «Read the rest of this article»