Topic: Nashville TN American Heart Association
Clarksville, TN –
I had heard so much about riding the Natchez Trace Parkway that when the day came, I was like a kid in a candy store.
As you know, I love to travel alone and everything I had heard about "riding the Trace" indicated that if you want to be "one" with your bike, and enjoy some solitude, then the Trace is where you go.
It was November 8th, 2016, Election Day. We would FINALLY be at the end of this national nightmare of a Presidential Election. I was so sick of it all that taking this trip was the perfect way to turn off all the damn "noise."
«Read the rest of this article»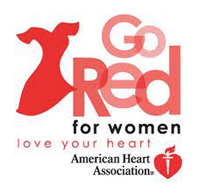 Nashville, TN – If you're "seeing red" this week, it's a good thing! Red is the color of the week and beyond, marking American Heart Month and the American Heart Association's Go Red For Women movement.
National Wear Red Day is this Friday, February 7th, a day when everyone wears red to support women's fight against heart disease, their No. 1 killer. More women die of heart disease than all forms of cancer combined.  In Tennessee, about 9000 women die each year from cardiovascular disease. Yet up to 80% of cardiovascular disease is preventable through healthy living choices we make every day.
«Read the rest of this article»