Topic: Nashville Urban Food Forest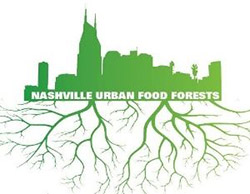 Nashville, TN – Sure, you've heard of the urban jungle – the convoluted confluence of concrete and steel you'd mostly likely see on a trip to Nashville. But, what's an Urban Forest?
That question was answered on Tuesday, May 10th, 2016 as members of N.U.F.F. reconvened to Music City to the plant seeds on re-launching their important mission in the metro area and beyond.
«Read the rest of this article»