Topic: Nashville's Parthenon

Clarksville, TN – Clarksville Mayor Kim McMillan and two other women mayors who lead major cities in Tennessee were among a group of dignitaries who spoke Friday at a ceremony to unveil the Tennessee Woman Suffrage Monument.
Fittingly, the statue was shown to the world on Women's Equality Day, the 96th anniversary of the date the Tennessee House voted 49-48 to ratify the 19th Amendment, ensuring passage of the measure granting American women the right to vote.
«Read the rest of this article»
Austin Peay State University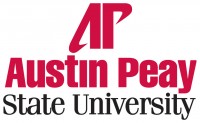 Clarksville, TN – One gets the impression that Dr. Tim Winters, Austin Peay State University classics professor, doesn't sleep much. A dedicated teacher, he's won most of the University's major faculty awards, such as the Socrates Award for Excellence in Teaching and the APSU National Alumni Association Distinguished Professor Award. «Read the rest of this article»
APSU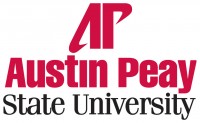 Clarksville, TN – An Austin Peay State University classics professor whose search for paperwork about the acquisition of a sculpture collection at the Parthenon in Nashville has taken him to London will share his story as part of APSU's next Provost Lecture Series.
Dr. Tim Winters, professor of languages and literature, will present at 3:00pm, Thursday, April 12th in the Morgan University Center, Room 303. The event is free and open to the public. The title of his talk is "Casting About: The Origins of the Sculpture Collection at the Nashville Parthenon." «Read the rest of this article»


On Tuesday, September 22nd the Customs House Museum will host a Autumn Equinox Writers Hour. The event will feature local published and amateur authors reading to the group from their works. There is no theme or style required from the writers. Previous writer's hours have involved poetry, short stories, and blogs. The museum event, which begins at 7 pm is open to the public with no admission fees. There is still room on the agenda for people interested in reading.
The Fall Equinox Writers Hour is in conjunction with artist Alan LeQuire's installation Dream Forest. LeQuire is an international artist whose work is highly sought after. LeQuire is best known for creating Athena, one of the largest indoor sculptures in the western world, located in Nashville's Parthenon. Alan's work includes Tennessee's Vietnam Veterans' Memorial and a large bronze relief for the Tennessee State Capitol. Included in his many awards and commendations are a Tennessee Governor's Citation in 1987 and the American Institute of Architects Design Award for Athena Parthenos.
With this exhibit, Alan LeQuire has merged environmental beauty with the human form, something he believes all viewers respond to as far as subject matter in art. The large textured forms of "Dream Forest" morph gracefully into classical Italian torsos reminiscent of the works LeQuire apprenticed under in his early years. The sculptures flow into the forest floor with poetic narration. The vision completes with eight-foot woodcut prints and a suspended forest ceiling. «Read the rest of this article»