Topic: Nate Parris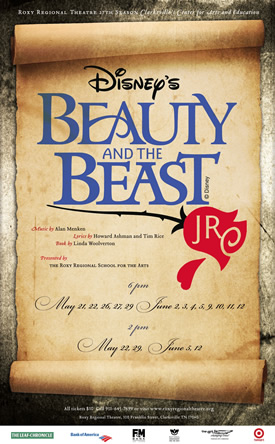 They say your first musical will always be your favorite, and that is the case for me with Disney's Beauty and the Beast, it was the show that was playing when I first ventured into the Roxy Regional Theatre. Their professional production of this Disney classic sparked a continuing love of Musical Theatre in me.
So, when I heard that the Roxy was planning on staging Disney's Beauty and the Beast Jr. as part of their 2010 season I was excited as I saw it as as chance to revisit my first musical. And I wasn't disappointed. Watching those young actors and actresses performing their hearts out, renewed that feeling of wonder that I experienced when I sat in the seats watching my very first show at the Roxy.
A video used to be embedded here but the service that it was hosted on has shut down. «Read the rest of this article»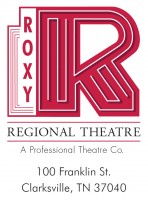 A tale as old as time….The beautiful Belle yearns to escape provincial life and her brute of a suitor, Gaston. However, Belle finds more adventure than she wanted when she becomes a captive in the Beast's enchanted castle! Dancing flatware, menacing wolves, and singing furniture will fill the Roxy's stage with thrills in this beloved fairy tale about very different people finding strength in one another and learning how to love. Disney's BEAUTY AND THE BEAST Jr., opens at the Roxy Regional Theatre Friday, May 21st, at 6:00 pm.
«Read the rest of this article»