Topic: Natioanl Weather Service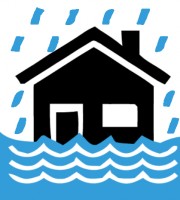 Clarksville, TN – Clarksville has been under the threat of flooding since the heavy rains over the last week. The ground is saturated and the water had no where else to go but into area rivers. This resulted in a flood nearly one year to the day of the Great Flood of 2010.
Wendy's on Riverside Drive implemented their flood plan at their newly reopened store on Riverside Drive. The removed all stock and other items not needed for the operation of the store. And just in case the waters continued to rise, they had a supply of sandbags stacked outside each of the entrances to the store. Luckily they were not needed.
«Read the rest of this article»