Topic: National Corvette Museum Skydome
Ceremonial "First Rock" Tossed Into Hole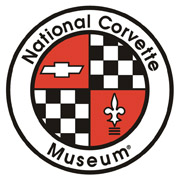 Bowling Green, KY – It's been seven weeks since construction work on the National Corvette Museum sinkhole began, with the 'filling of the hole' process officially starting yesterday, December 29th.
Museum Executive Director Wendell Strode cast the first rock, inscribing 'Awesome God, Everyone Safe' on it. "The good Lord let it happen. It was roughly a quarter to six in the morning and we did not have anyone in the museum. No staff, no visitors, no guests. We're so thankful for that," Strode said before tossing the first rock into the hole.
«Read the rest of this article»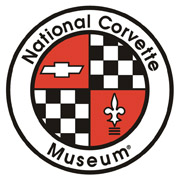 Bowling Green, KY – The National Corvette Museum Board of Directors held their quarterly meeting and finalized plans for repair of the Museum's Skydome building, and the eight Corvettes affected by the February 12th, 2014 sinkhole collapse.
After careful review of additional information and revised plans with price quotes from the construction company, the board voted to completely fill in the sinkhole.
«Read the rest of this article»
Guests offered opportunity to enter Skydome for close look at sinkhole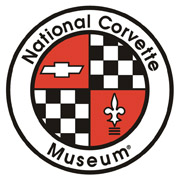 Bowling Green, KY – On February 12th the National Corvette Museum in Bowling Green, KY was handed a lemon… a 40′ wide by 60′ deep lemon to be exact. What the Museum did, in turn, was even more unexpected than the sinkhole itself. The Museum turned the misfortune into a tourist attraction.
"We started with a Plexiglas viewing window so guests could see the construction going on inside the Skydome, and eventually the recovery of the Corvettes," said Katie Frassinelli, Marketing and Communications Manager at the Museum. "We always had one web cam available inside the Skydome, and due to the growing interest and popularity we added two more so our online visitors could get additional angles to view what was going on."
«Read the rest of this article»
2009 "Blue Devil" ZR1 Emerges Nearly Unscathed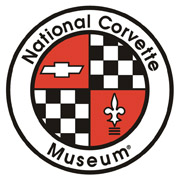 Bowling Green, KY – Crowds of construction personnel, media, Museum visitors and staff cheered as the first Corvette, the 2009 "Blue Devil" ZR1 emerged from the depths of the sinkhole this morning at approximately 10:35am CT. The process was streamed live on two of the Museum's web cams with thousands of viewers tuning in all over the world.
"It's wonderful… just seven more to go," said Mike Murphy, construction manager for the project.
«Read the rest of this article»