Topic: National Guard Force Protection Act
Tennessee Representative Curtis Johnson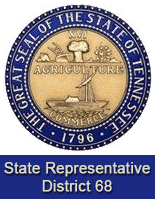 Nashville, TN – The Tennessee House of Representatives was pleased to welcome Mr. Masami Kinefuchi to attend Wednesday's session of the House and to present him with a House Joint Resolution recognizing the great contribution he has made to the economy of Tennessee.
The consul-general's job is to facilitate economic and cultural exchange between Japan and the United States. He has jurisdiction over five states—Arkansas, Kentucky, Louisiana, Mississippi, and Tennessee. In these five states, there are more than 400 Japanese companies.
In Tennessee there are over 180 Japanese-based business employing more than 46,000 individuals with the largest company being Nissan with an assembly plant in Smyrna, Tennessee. Other Japanese companies in Tennessee are Denso, Bridgestone, Calsonic, and Yorozu.
«Read the rest of this article»
Tennessee State Representative Curtis Johnson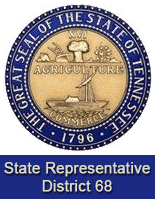 Nashville, TN – House Bill 2578 passed out of the House Government Operations Committee this week (March 1st) and is scheduled to be heard in the Finance, Ways & Means Subcommittee this next Wednesday.
Last fall, Tennessee saw a 10 percent increase in overall first-time freshman enrollment in our public higher education institutions and a nearly 25 percent increase in first-time freshman enrollment at community colleges.  The purpose of the legislation is to better align our postsecondary colleges and universities to meet the goal of graduating more Tennesseans with post-secondary certifications.
«Read the rest of this article»
Tennessee State Representative Curtis Johnson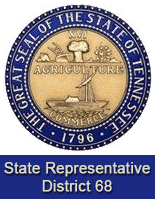 Nashville, TN – House lawmakers moved forward this week with multiple pieces of legislation designed to help military members across the state.
One of those bills, set to be heard on the House floor next week, will allow the five soldiers killed in the Chattanooga terrorist attack that occurred in July to be eligible for the 'Tennessee Fallen Heroes Medal'. Currently, the medal is awarded to honor residents of Tennessee killed while serving on active duty or engaged in military support operations involving a conflict with an opposing foreign force.
As introduced, this new legislation expands on this criteria to also allow the honor to be bestowed on those military men and women killed on Tennessee soil during an attack specifically targeting service members.
«Read the rest of this article»