Topic: National Influenza Vaccination Week
It's even more important to get your flu shot if you have a Heart Condition
Nashville, TN – You know that miserable, no-good feeling that starts as a simple headache and escalates to a high fever, chills and an overall sense of yuck?
Each year in the United States an estimated 5-20 percent of the population can be infected with the flu, and more than 200,000 people may be hospitalized during the flu season. «Read the rest of this article»
Seasonal Flu Cases Now Widespread in Tennessee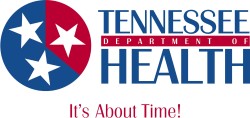 Nashville, TN – Flu season has officially arrived in Tennessee, with cases of seasonal influenza now categorized as widespread in our state. But it's not too late to vaccinate!
The Tennessee Department of Health urges all Tennesseans who have not yet received a flu vaccine to get one now to help protect vulnerable people around them, their families and themselves from the flu virus. «Read the rest of this article»