Topic: National Labor Relations Board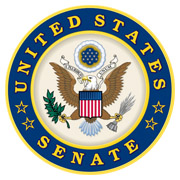 Washington, D.C. – This week, I talked with U.S. Health and Human Services (HHS) Secretary Alex Azar about the specific steps the Donald Trump Administration and state and local health systems are taking to protect Americans against the coronavirus – a viral disease that was first detected in Wuhan, China.
The Administration is doing an excellent job of keeping Americans safe so far—in other countries this virus has spread at an alarming rate, but an effective effort in our country has limited the number of cases to 15.
«Read the rest of this article»

Clarksville, TN – Paying NCAA student-athletes monies above and beyond their athletic scholarships is something that's been talked about for years, decades even, but recent events have brought paying athletes back into the headlines.
«Read the rest of this article»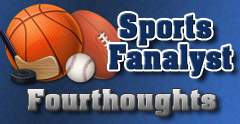 Clarksville, TN – Someone broke the watercooler at the last office party and my grapevine died in this crazy weather. So here are my Fourthoughts for this week.
March Madness Ends With Clash of the Titans: I would guess most who read the above title assumed I was referring to the showdown of Kentucky vs. Uconn for the NCAA Men's Tournament Championship. After all, it has been a wild tournament and the storylines for these two teams have sports writers drooling like Victoria Secret came out with a new line of lingerie with the colors and logo of pro sports teams.
«Read the rest of this article»
Chattanooga, TN – Volkswagen Chattanooga employees have voted in a secret ballot election against United Auto Workers (UAW) representation.
Participation in the election was 89 percent. 53 percent of the eligible employees who voted decided against the UAW as their bargaining representative in an election conducted by the National Labor Relations Board (NLRB) between February 12th–14th. «Read the rest of this article»