Topic: National Oceanic and Atmospheric Administration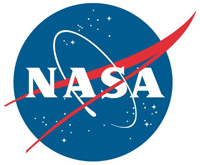 Greenbelt, MD – NASA scientists using data from its NOAA/NASA Suomi NPP satellite, has traced the movement of the smoke coming off the Australian fires across the globe showing that it has circumnavigated the Earth.
In an image created from data gathered by the Ozone Mapping and Profiler Suite (OMPS) Nadir Mapper on Suomi NPP, a black circle shows the smoke which had been traced from its origins coming back to the eastern region of Australia after having traveled around the world.
«Read the rest of this article»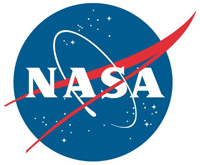 Greenbelt, MD – According to independent analyses by NASA and the National Oceanic and Atmospheric Administration (NOAA), Earth's global surface temperatures in 2019 were the second warmest since modern record keeping began in 1880.
Globally, 2019 temperatures were second only to those of 2016 and continued the planet's long-term warming trend: the past five years have been the warmest of the last 140 years.
«Read the rest of this article»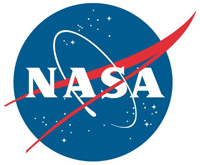 Washington, D.C. – NASA and NOAA scientists reported today that abnormal weather patterns in the upper atmosphere over Antarctica dramatically limited ozone depletion in September and October, resulting in the smallest ozone hole observed since 1982.
The annual ozone hole reached its peak extent of 6.3 million square miles (16. 4 million square kilometers) on September 8th, and then shrank to less than 3.9 million square miles (10 million square kilometers) for the remainder of September and October, according to NASA and NOAA satellite measurements. During years with normal weather conditions, the ozone hole typically grows to a maximum area of about 8 million square miles in late September or early October.
«Read the rest of this article»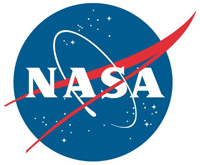 Washington, D.C. – Eight briefcase-size satellites flying in a row may be key to improving forecasts of a hurricane's wind speed – detecting whether it will make landfall as a Category 1 or a Category 5. NASA's Cyclone Global Navigation Satellite System (CYGNSS) fleet, launched in 2016, was designed to show whether the same GPS signals your phone uses for navigation can be used to measure winds deep within a hurricane or typhoon. The answer appears to be a resounding yes.
Weather forecasting models have gotten much better at predicting the future track of a hurricane or typhoon, but they haven't improved at predicting its maximum wind speed, which scientists call intensity.
«Read the rest of this article»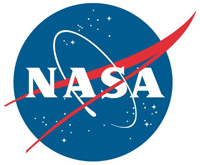 Washington, D.C. – Hot and dry. NASA says these are the watchwords for large fires. While every fire needs a spark to ignite and fuel to burn, it's the hot and dry conditions in the atmosphere that determine the likelihood of a fire starting, its intensity and the speed at which it spreads. Over the past several decades, as the world has increasingly warmed, so has its potential to burn.
Since 1880, the world has warmed by 1.9 degrees Fahrenheit, with the five warmest years on record occurring in the last five years. Since the 1980s, the wildfire season has lengthened across a quarter of the world's vegetated surface, and in some places like California, fire has become nearly a year-round risk.
«Read the rest of this article»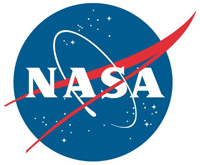 Greenbelt, MD – Hurricane Dorian dropped excessive rainfall on the Bahamas and NASA calculated the rainfall the storm generated.
"By Wednesday morning, September 4th, 2019 the rain accumulation from Hurricane Dorian exceeded 36 inches in an area that included parts of Grand Bahama Island and Abaco Island," said Owen Kelley, researcher at NASA Goddard Space Flight Center.
"By that time, the Dorian's center was north of the Bahamas and was moving further north, approximately parallel to Florida's east coast," Kelley stated.
«Read the rest of this article»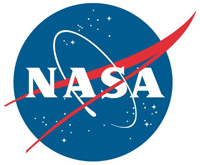 Greenbelt, MD – In the early hours of Tuesday, September 3rd, 2019, NASA reports Hurricane Dorian had been stationary over the island of Grand Bahama for 18 hours, most of the time as a category 5 hurricane. Storm-total rain accumulation over parts of Grand Bahama and Abaco Islands have exceeded 24 inches according to NASA satellite-based estimates.
On early Tuesday morning, Dorian's central pressure had risen and its wind intensity had dropped to category 4 on the Saffir-Simpson scale.
«Read the rest of this article»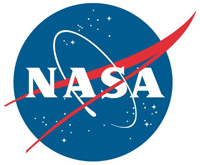 Greenbelt, MD – NASA says dangerous Hurricane Dorian has weakened slightly and is now a Category 4 storm as it continues to spin over the Bahamas. Dorian has slowed to a crawl in terms of speed of movement only moving at west-northwest at about 1 mph (2 km/h).
This means that the Bahamas will continue to get lashed by this monstrous storm and the amount of rainfall totals for the area continue to grow. The National Hurricane Center (NHC) has reported that the eye of the hurricane has begun to wobble a bit over Grand Bahama Island.
«Read the rest of this article»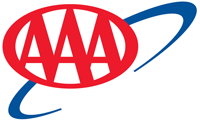 Washington, D.C. – AAA says when filling-up at the pump this fall, the majority of U.S. motorists will find savings of potentially more than 25-cents/gallon compared to this summer.
The national gas price average, which is already 15-cents cheaper than just five weeks ago, is poised to continue pushing less expensive due to several factors, including less expensive crude oil prices, the drop-off in gasoline demand after Labor Day and the move to winter-blend gasoline.
«Read the rest of this article»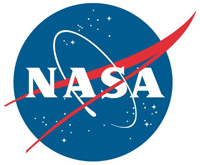 Washington, D.C. Two Proposals have been picked by NASA for concept studies that could help us better understand the fundamental nature of space and how it changes in response to planetary atmospheres, radiation from the Sun, and interstellar particles. The proposals will advance NASA's heliophysics program and could lead to better protection for both technology and humans as we travel farther from home.
Each of these Heliophysics Science Mission of Opportunity proposals will receive $400,000 to conduct a nine-month mission concept study.
«Read the rest of this article»