Topic: National Public Radio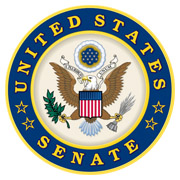 Washington, D.C. – This week, I chaired a hearing in the Senate health committee with key administration officials and COVID-19 task force members to explore what federal, state and local governments need to do to get Americans back work and back to school. You can read more about that hearing below.
The U.S. Department of Health and Human Services announced Tennessee will receive more than $155 million to support COVID-19 Coronavirus testing and contact tracing across the state. Tennessee has done more testing than most states, but even more testing is key to ensuring folks are safe as they go back to work and back to school.
«Read the rest of this article»
Family-friendly concert narrated by NPR host and author Anna Celenza

Clarksville, TN – The Gateway Chamber Orchestra presents "Papa Haydn's Farewell Symphony," Sunday, November 16th, at 3:00pm in the George & Sharon Mabry Concert Hall, Clarksville, TN.
Sponsored by Planters Bank, this Family Concert is based on the humorous book written by Anna Celenza, which tells the story of musicians who long to go home.
«Read the rest of this article»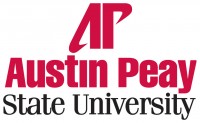 Clarksville, TN – The last few years have been rough for Spain. The unemployment rate is close to 30 percent, which has led to daily protests and civil unrest in that European nation. For some scholars, this turmoil helps explain the sudden popularity of vampire and zombie literature in that country.
"Spain is in shambles," Dr. Osvaldo Di Paolo, Austin Peay State University associate professor of Spanish, said. "From 2008, the world crisis has hit them hard. When you read a novel from Spain about a zombie apocalypse, it makes you feel like this is happening. You feel the same destruction of society in every aspect."
«Read the rest of this article»
Clarksville, TN – At 92, Toots Thielemans is considered the world's greatest jazz harmonica musician, having played with luminaries such as Charlie Parker and Miles Davis.
In 2012, Thielemans made a guest appearance on 37-year-old Gregoire Maret's self-titled debut solo album, and most music critics saw this as a passing of the baton to a new master of the jazz harmonica.
«Read the rest of this article»

Clarksville, TN – There's a famous scene in the 1984 Oscar-winning film "Amadeus" where the Italian composer Antonio Salieri looks over sheet music for Wolfgang Amadeus Mozart's "Gran Partita" serenade.
Salieri's face contorts into a mixture of agony and ecstasy as he images the sounds of that serenade's "Adagio."
«Read the rest of this article»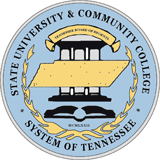 Nashville, TN – The state's workforce training schools known as Tennessee Technology Centers are being renamed Tennessee Colleges of Applied Technology as of July 1st.
The name change more accurately reflects the post-secondary training provided at the 27 campuses and many satellite locations across the state. The Tennessee Technology Centers have always been higher education institutions, offering post-secondary programs for workforce preparation. But the previous "center" title was often misunderstood. «Read the rest of this article»
Written by Bob Reinert
USAG-Natick Public Affairs

Natick, MA – An innovation that will leave female Soldiers safer and more comfortable on the battlefield was named one of Time Magazine's "Best Inventions of the Year 2012."
A collaborative effort between the Natick Soldier Research, Development and Engineering Center and Program Executive Office Soldier resulted in an improved outer tactical vest, or IOTV, designed specifically for women. The 101st Airborne Division's 1st Brigade will be the first unit to test the new female body armor in Afghanistan.
«Read the rest of this article»
Monday, July 4th, 2011, 7:00pm-9:00pm CT – Channel 8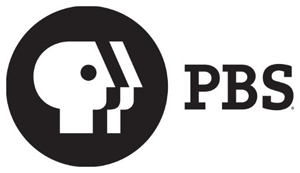 Washington, D.C. – America's biggest and brightest birthday party, A Capitol Fourth, features unrivaled musical performances by some of the country's best known and award-winning musicians in performance with the National Symphony Orchestra live from the West Lawn of the U.S. Capitol.
«Read the rest of this article»