Topic: National Register of Historic Places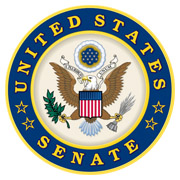 Washington, D.C. – United States Senator Lamar Alexander (R-Tenn.) said that designating Nashville's Hermitage Hotel as the Trump Administration's first National Historic Landmark is "a fitting tribute to Tennessee's decisive role in giving women the right to vote."
"The Trump Administration's decision to designate this National Historic Landmark cements the hotel's legacy as one of the most prominent sites in the suffrage movement," Senator Alexander said. "In the summer of 1920, the Hermitage Hotel was movement headquarters as suffragists persuaded legislators to make Tennessee the 36th and final state to ratify the 19th Amendment to the Constitution, securing the right of women to vote nationwide."
«Read the rest of this article»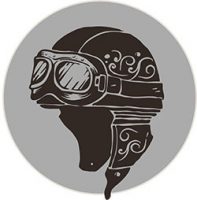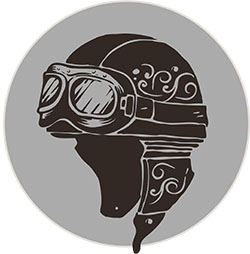 Clarksville, TN – I rolled into Ouray, Colorado on an early Sunday afternoon, mesmerized by the beauty of it all. My first thought was that it looked like a little town in Switzerland. Oddly enough, it's known as the Switzerland of America.
Go figure!
I was looking forward to seeing my friends, Kim and Craig Kotzen, and finally getting a chance to ride the incredible Million Dollar Highway.
From the first day I started riding, my biker brothers and sisters have been telling me of all the great places to ride, and the "must do" events.
The Million Dollar Highway was on that list.
«Read the rest of this article»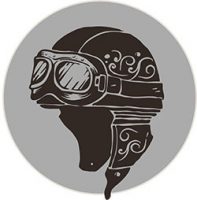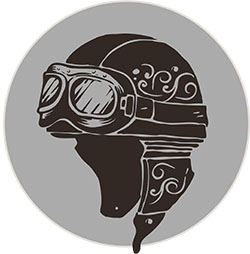 Rabbit Hash, KY – On a cool, clear morning, I straddled the Harley and took off from Madison, Indiana to visit the legendary Rabbit Hash Kentucky. It's a beautiful ride along the Ohio River Scenic Byway.
Rabbit Hash is in Boone County Kentucky and is known, not only for it's name, but for it's string of canine mayors. With an official population of just over 300, Rabbit Hash, KY was originally known as Carlton but had to change it's name because their mail was being mixed up with Carrollton KY, another community along the river.
«Read the rest of this article»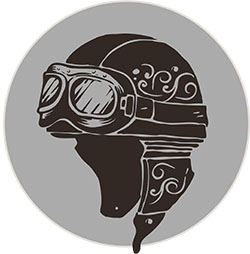 Crossville, TN – On a beautiful day in May, I joined several other bikers for a day trip to Crossville, Tennessee. We were going to visit the Military Memorial Museum.
And of course, ride the beautiful Cumberland Plateau.
In all of my years, I had never known that this museum existed, much less, that Tennessee was the home to four POW Camps during the war.
"Camp Crossville" along with Camp Forrest in Tullahoma, Camp Campbell in Clarksville, and Camp Tyson in Henry County is where German POW's were sent. There isn't much evidence of the other camps today, but in Crossville, what remains of the actual camp is now a 4-H camp. The Military Memorial Museum houses the memories of the war.
«Read the rest of this article»
Clarksville, TN – The first-ever SpiritFest, a celebratory holiday event at 2:30pm on Saturday, December. 5th, will offer an irresistible opportunity for those who gather early to watch the city's 56th Annual Lighted Christmas Parade. It is being touted as "A Pre-Parade Celebration of Christmas."
Rather than getting an early parking spot – then waiting through cold and boredom until the parade begins – parade-goers can enjoy a variety of family-friendly activities during SpiritFest.
«Read the rest of this article»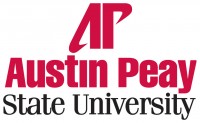 Clarksville, TN – Wayne Pace ('68), Austin Peay State University alumnus and former executive vice president and chief financial officer of Time Warner Inc., was recently honored by the Tennessee Board of Regents for his unwavering generosity toward his alma mater.
In late April, TBR Vice Chair Emily Reynolds presented Pace with the 2015 Regents Award for Excellence in Philanthropy.
«Read the rest of this article»
Nashville, TN – The Tennessee Historical Commission has announced three Tennessee sites have been added to the National Register of Historic Places.
The National Register of Historic Places is the nation's official list of cultural resources worthy of preservation. It is part of a nationwide program that coordinates and supports efforts to identify, evaluate and protect historic resources. The Tennessee Historical Commission, as the State Historic Preservation Office, administers the program in Tennessee. «Read the rest of this article»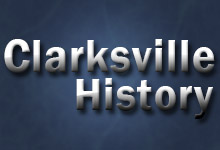 Clarksville, TN – Have you seen the old stone building on Walker Street in the New Providence area? If not, come by and take a look at it some time. This primitive looking building, labeled "Sevier Station", is on the National Register of Historic Places and is touted as the oldest building in Montgomery County, Tennessee.
As you walk around and gaze at the roughhewn limestone quarried from the nearby bluffs, and ponder the old chimney placed oddly in the center of the building, and consider the apparent gun port built into the east side, may you contemplate the ground upon which you are standing.
«Read the rest of this article»
By Lindsay Buchannan of the U.S. Department of Agriculture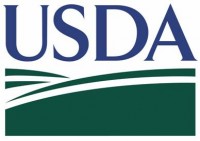 Washington, DC – Consumer demand for local food is driving the expansion of farmers markets into places of all shapes, sizes, and locations. Ferry terminals, train depots, grain mills and shipping containers all can, and are, housing farmers markets across the country.
There are 8,268 markets listed in the USDA's National Farmers Market Directory, a 76 percent increase since 2008. Managed by USDA's Agricultural Marketing Service, the directory listings reflect continued growth and demand in every region of the country. Today farmers markets are as diverse as the communities they serve and can be found in unique rural and urban spaces across the country.
«Read the rest of this article»
Seeks Public Input on Programs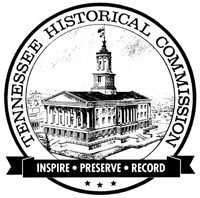 Nashville, TN – The Tennessee Historical Commission will host an open house on Monday, October 17th, from 1:00pm until 4:00pm, at its Clover Bottom Mansion offices located at 2941 Lebanon Road in Nashville. 
"We welcome the opportunity for the public to meet our staff and learn more about our ongoing work to protect Tennessee's treasured historic places," said Patrick McIntyre, executive director of the Tennessee Historical Commission. «Read the rest of this article»