Topic: National Rifle Association

Nashville, TN – The Tennessee Wildlife Resources Agency (TWRA) is offering a free online option to complete Tennessee Hunter Education. The National Rifle Association (NRA) course can be completed online with no in-person portion required.
The NRA online course found on the TWRA Hunter Education web page at allows Tennessee students (ages 9 and up), who satisfactorily complete this online course to become certified Tennessee Hunter Education graduates.
«Read the rest of this article»
Nashville, TN – Today, February 27th, 2020, Tennessee Governor Bill Lee announced that he is proposing legislation to advance the Second Amendment rights of law-abiding Tennesseans by implementing a Constitutional Carry law.
«Read the rest of this article»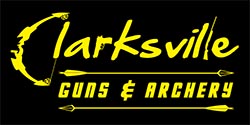 Clarksville, TN – When John McConnell opened Clarksville Guns and Archery, he felt that Clarksville just didn't have the type of store that appealed to him.
"When I went to purchase a gun for my wife, there wasn't a store in the area that catered to the 'new' gun owner, and there was really a lack of customer service," McConnell said. "Not everyone is a gun expert and new customers are who I want to cater to. I want them to become a responsible gun owner."
In 2012, McConnell opened his business with one thing in mind and that was customer service. When you walk into his store on Golf Club Lane, you're greeted by the staff immediately.
«Read the rest of this article»

Clarksville, TN – The National Rifle Association's (NRA) gun safety program has taken flight in Clarksville-Montgomery County elementary schools.
Eddie Eagle, NRA's gun safety mascot, made an appearance at Carmel Elementary School.
School Resource Officer Jim Knoll assisted Eddie in teaching a class on gun safety.
«Read the rest of this article»
Sportsmen Have a Leader They Can Trust in Representative John Tidwell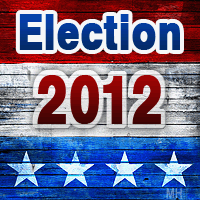 Nashville, TN – In recognition for his years of support for the Second Amendment and the rights of hunters, the National Rifle Association (NRA) has endorsed Tennessee State Representative John Tidwell for re-election.
Trevor Santos, Tennessee State Liaison for the NRA-ILA, said of Representative Tidwell that voters can trust him as a "solid pro-gun/pro-hunting candidate who strongly supports our Second Amendment freedoms and hunting heritage."
«Read the rest of this article»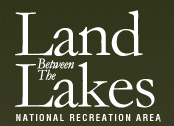 Golden Pond, KY – Land Between The Lakes (LBL) National Recreation Area invites the public to come out and enjoy facility improvements at Energy Lake Campground and the Golden Pond Target Range. 
Campers at Energy Lake Campground will be greeted by a new gatehouse and three new accessible shower buildings in loops A, C, and D.  All of Road 134 leading to Energy Lake is also freshly paved. «Read the rest of this article»