Topic: National Science Education Standards
Developing Your Child's Scientific Understanding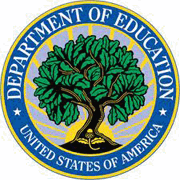 Washington, D.C. – Children can be introduced gradually to basic scientific concepts that will provide a framework for understanding and connecting many scientific facts and observations.
Here will focus on five concepts and processes taken from the National Science Education Standards, released in 1996 by the National Resource Council of the National Academy of Sciences.[  2  ]
You can easily introduce your child to the following five concepts through many simple science-related activities that you and your child can do at home or in the community.
«Read the rest of this article»

Estuaries 101, the newest multi-media, online science curriculum for middle school students developed for teachers by NOAA, offers students a virtual field trip to one of 28 estuaries around the country.
The Estuaries 101 curriculum, now available online, provides new interactive learning tools that teach fundamental concepts in science and develop scientific thinking skills while helping students discover and explore the nation's biologically rich estuaries.
«Read the rest of this article»