Topic: Neocons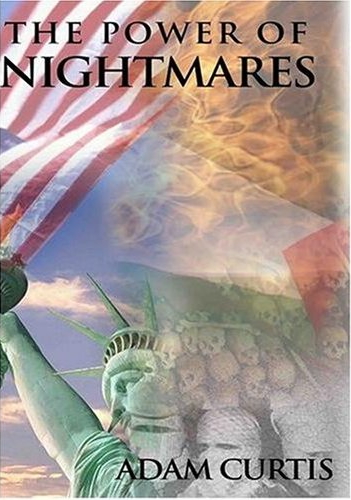 "The power of nightmares: The rise of the politics of fear" is an award winning documentary created by Adam Curtis for the BBC and was first broadcast in late 2004. The film explores the origins in the 1950's of Islamic Fundamentalism in the Middle East, and Neoconservatism in America, it highlights the striking parallels that exist between both movements, and the effects they have on our world today.
"Both the Islamists and Neoconservatives] were idealists who were born out of the failure of the liberal dream to build a better world. And both had a very similar explanation for what caused that failure. These two groups have changed the world, but not in the way that either intended. Together, they created today's nightmare vision of a secret, organized evil that threatens the world. A fantasy that politicians then found restored their power and authority in a disillusioned age. And those with the darkest fears became the most powerful. "
What's especially interesting about this film is the theory they propose that the hype about the islamic threat in the from of al-Qaeda, is in fact a myth perpetrated by politicians, particularly American neo-conservatives in an attempt to unite and inspire their people following the failure of earlier, more utopian ideologies. «Read the rest of this article»

There is no doubt that Iran poses a threat to stability in the Gulf, to US allies in the region, and to our efforts in Iraq. But all of this was perfectly predictable: after all, we knocked out Iran's greatest enemy, Saddam Hussein, and left them the largest force in the region. And now they are, by every indication, seeking to acquire nuclear weapons.
But the right response now is to engage Iran diplomatically. Use sanctions against their terrorist elements as a way of underscoring our purpose, but talk, and talk without pre-conditions to explore their interests, understand their motives, and seek some common interests.
Right now the angry rhetoric and saber-rattling is a boon to the most hard-line, anti-American elements in their government. It strengthens their grip, intimidates moderates, and confuses our allies around the world, who want to see Iran's hegemonic aspirations contained without the use of force. «Read the rest of this article»