Topic: New York Mets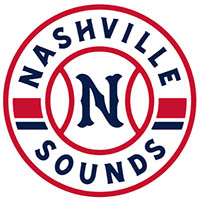 Nashville, TN – Darwin Barney has been named the manager of the Nashville Sounds as announced today by the Texas Rangers. Barney is set to become the 30th manager in franchise history.
Barney, 34, will be making his professional coaching and managerial debut. The Oregon native played parts of eight seasons in the big leagues. He spent time with the Chicago Cubs (2010-14), Los Angeles Dodgers (2014-15) and the Toronto Blue Jays (2015-17).
«Read the rest of this article»
Nashville Sounds
Nashville, TN – Jason Wood has been named the manager of the Nashville Sounds as announced today by the Texas Rangers. Wood is the 29th manager in franchise history.
Joining Wood's staff in Nashville will be hitting coach Howard Johnson, pitching coach Brian Shouse, bench coach Geno Petralli, bullpen coach Eric Gagne, athletic trainer Carlos Olivas and strength and conditioning coach Al Sandoval.
Wood, 49, will manage at the Triple-A level for the fifth consecutive season. He was Triple-A Round Rock's manager from 2015-18 and compiled a 280-283 (.497) record. He led the Express to the 2015 American Southern Division title and a berth in the 2015 Pacific Coast League Championship.
«Read the rest of this article»
Nashville Sounds
Nashville, TN – The Nashville Sounds Baseball Club returns home Tuesday, July 25th to open an eight-game homestand at First Tennessee Park.
The Sounds welcome the Las Vegas 51s – the Triple-A affiliate of the New York Mets – for a four-game series from July 25th-28th.
The second half of the homestand features a four-game set against the Salt Lake Bees – the Triple-A affiliate of the Los Angeles Angels of Anaheim from July 29th-August 1st.
«Read the rest of this article»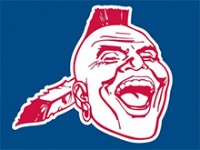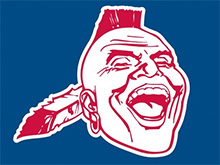 Clarksville, TN – Yeah it sucks.
No matter what happens in the future, this much is irrefutable: the Atlanta Braves traded the best defensive player—not shortstop, not infielder, player—since Ozzie Smith, as he was reaching his prime, for wishes. Maybe those wishes can be granted and maybe they can't; that's for the genie and the Braves minor-league instructors to sort out.
Two years ago, Braves fans could say unequivocally, regardless of how good or bad the team as a whole was playing, that they could watch Andrelton Simmons play shortstop like a god and Craig Kimbrel be the best closer in the world. And we got to do that all the time. Now we don't, and it sucks.
«Read the rest of this article»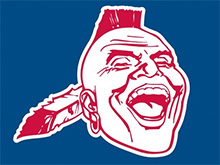 Clarksville, TN – The 2015 regular season has whimpered to a close. Let's hand out some fake awards for an Atlanta Braves season that was all too real.
The Jermaine Dye Award for best season by a former Brave: This seems like one of those insanely stacked categories like the 1994 Best Picture Oscar nominees. In fact, lets draw some half-cocked parallels between baseball players and 20-year old movies!
Forrest Gump: Gets all the headlines and maybe (maybe!) it's not the best, only everyone gets irrationally mad at you for suggesting that? Oh, this is so Justin Upton.
Four Weddings and a Funeral: Everybody always seems to forget about this movie… kinda like everyone forgets that Mark Teixeira used to play for the Braves.
«Read the rest of this article»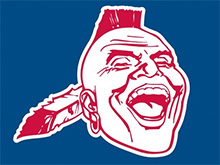 Clarksville, TN – We make a lot of fun of the New York Metropolitans in this space, but it's time to acknowledge that the Mets are at least somewhat Amazin' this season.
(That's right, the Braves have been so terrible this year that I've resorted to the New York Mets to find some good in baseball. Also, scotch.)
With David Wright missing a large swath of the season, Yoenis Cespedes and Juan Uribe not showing up until midway through and a regular cast that includes people you've never heard of (Michael Conforto, Juan Lagares), thought to be retired (Curtis Granderson, Michael Cuddyer) or terrible (Lucas Duda, Daniel Murphy, Lucas Duda again), the Mets were supposed to be a year away.
«Read the rest of this article»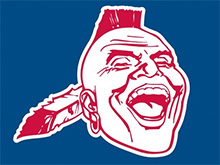 Clarksville, TN – When Ken Rosenthal's "scathing" report that Fredi Gonzalez has lost control of the Braves clubhouse broke on Tuesday, there were conflicting emotions.
On the one hand, Rosenthal swings a pretty large stick in the baseball story-breaking community; the phrase "@Ken_Rosenthal had it first" appears quite often during the trade deadline and around the Hot Stove. He's become baseball's answer to Adam Schefter—a guy with a mole in every front office or a willing voice in each clubhouse.
On the other hand, the seven-paragraph story did a lot of conclusion-drawing and not a lot of fact-revealing. Citing vaguely that he had "been hearing all season that players are frustrated with Gonzalez" is easy—I've literally no doubt whatsoever that there has been a lot of frustration with Fredi, especially in the second half and especially in the last month or so.
«Read the rest of this article»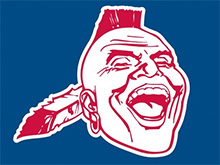 Clarksville, TN – Bit of an amazing ride for Juan Uribe, no?
He begins the season with the prohibitive favorite Los Angeles Dodgers as the starting third baseman, only he's kind of average and some Mets castoff named Justin Turner starts playing out of his mind, so the Dodgers send him to Atlanta, which wouldn't be awkward except that they did so right in the middle of a series against the Braves.
So he and his stogies and a half-dozen of his cars come to Atlanta and become sort of folk-hero-y; after all, the last time we saw him he was ruining the best chance of an extended playoff run during the Fredi Gonzalez era. But he shuffles Chris Johnson to the pine and delivers some nice moments while with the Bravos and hey, here's another photo of him smoking a big cigar with the Stanley Cup because Juan Uribe rolls like a boss.
«Read the rest of this article»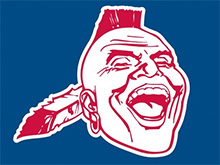 Clarksville, TN – For Fredi and John in '15
A sense they needed to glean
From CJ and JT
Miller and CB
Are they to be part of the dream?

Bethancourt is now with Gwinnett
He's clearly not ready yet
He can't hit a lick
His fielding's not slick
Pierzynski (!) looks like a much better bet
«Read the rest of this article»
Austin Peay Sports Information

Clarksville, TN – As baseball fans shift their attention to Cincinnati for the 2015 All-Star Game, it's an appropriate time to look across the country at former Austin Peay State University players competing in the pros.
Currently, there are two Govs playing in the big leagues, seven in minor league systems, and one signed to the Frontier League.
«Read the rest of this article»