Topic: News Channel 5
Austin Peay State University (APSU)

Clarksville, TN – The All State student newspaper at Austin Peay State University (APSU) earned five regional awards at the Southeast Journalism Conference's Best of the South Awards held at Middle Tennessee State University in Murfreesboro, Tennessee, February 14th-16th.
Students and advisers from colleges and universities across the southeast attended the regional conference.
«Read the rest of this article»
An exercise in homelessness.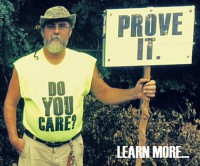 Clarksville, TN – Kenny York, Founder and Director of Manna Café Ministries, will be spending the next two weeks as a homeless man in an effort to bring increased awareness and compassion for the homeless. He and the Manna Café team are increasing their efforts to launch a full-time transitional shelter in Clarksville, even though homelessness is "a silent epidemic" in this fast-growing community. This is part three of his adventure.
Well, the first night out didn't go as expected, but I survived. I got my new camp set up this morning. This one should go a little better—it's a lot more hidden than the last one. It's a little further from downtown than I wanted, but since it's better hidden, it's a good trade-off. For those who are wondering where I slept last night (being that I was evicted from my first camp), well, I did what a lot of homeless people do: I slipped inside a fence, crawled into the back of a vehicle, went to sleep, and slipped out again before anyone got there the next morning. This vehicle just happened to be the Love Bus at the Manna House. (I didn't want to get arrested my first night out for trespassing or breaking and entering.)
Trust me, sleeping on the ground in a tent will be way more comfortable than on the floor of a bus.
«Read the rest of this article»
A bill has been filed to close poor performing for-profit virtual schools
John Tidwell, Tennessee State Representative for District 74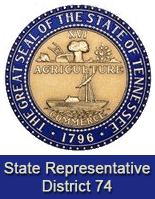 Nashville, TN – The day after a news story by News Channel 5's Phil Williams broke alleging a potential grade-fixing scheme by the K12, Inc. operated Tennessee Virtual Academy, the House Education Subcommittee heard legislation that would limit or abolish this underperforming and highly controversial experiment.
Passed in 2011 despite overwhelming evidence of poor performance nationwide, the Tennessee Virtual Schools Act allowed the for-profit Virginia based firm K12, Inc. to begin operating in our state. Since then, the Tennessee Virtual Academy has achieved the lowest scores possible (1 out of a potential 5) in all categories of the state's TVAAS grading system. «Read the rest of this article»
Austin Peay State University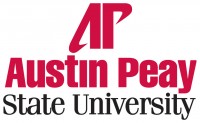 Clarksville, TN – The Eighth Annual Black History Bowl at Austin Peay State University has been rescheduled for 5:00pm, February 1st, in the Music/Mass Communication Building's Mabry Concert Hall. The event, a scholastic competition open to teams from local schools, was originally scheduled for January 25th, but inclement weather and local school closings made it necessary to reschedule.
"The purpose of the bowl is to build a sense of collegiality among students," Dr. Barbara Peterson, associate professor of education, said. "It gives them an opportunity to have a high command of knowledge and to apply that knowledge."
«Read the rest of this article»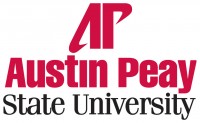 Clarksville, TN – February is still a few weeks away, but area middle and high school students are already studying and preparing themselves for Black History Month.
That's because on January 25th, Austin Peay State University's Student Tennessee Education Association (STEA) club will host its Eighth Annual Black History Bowl – a scholastic competition open to teams from local schools.
«Read the rest of this article»
Clarksville, TN – The Leaf-Chronicle announced today what we've known now for a couple of months.  They plan to start charging for their online content.  The initial reactions have been pretty brutal.
Here's a sample of what can be read:
"I will continue to get my info from NEWS Channel 5, they get Clarksville News WAY Before the Laff-Comical ever get's it, Thank News Channel 5 for all you do."
"This is an excellent idea… especially good to hear the obituary page will still be available at no charge, that way we can all read about the death of the Leaf Chronicle for free." «Read the rest of this article»
Apartment Fire damages 8 units, 13 people from 7 Families Affected, one person hospitalized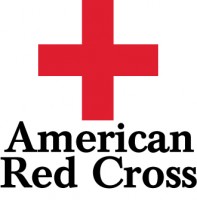 Clarksville, TN – At about 11:45pm yesterday evening a huge fire broke out at the Paddock Place Apartment Building in Clarksville located at 2655 Union Hall Road. 8 units sustained heavy, fire, smoke, and water damage displacing with 13 people from 7 different families, with one person hospitalized.
The Clarksville-Montgomery County Chapter of the American Red Cross (CMC) was at the scene immediately meeting the needs of the residents and rehabbing fire fighters with food. An Emergency Aid Station was set up, to help both residents and responding emergency personnel.
«Read the rest of this article»
Tennessee Titans (1-1) vs. Denver Broncos (1-1)
Sunday, September 25th, 2011 • Noon CDT • LP Field • Nashville, TN • TV: CBS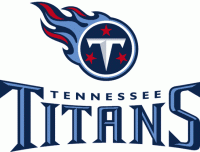 Nashville, TN – The Tennessee Titans (1-1) host the Denver Broncos (1-1) this week at LP Field (capacity 69,143). Kickoff is scheduled for noon CDT on Sunday, September 25th.
The 39th all-time meeting between the former American Football League rivals is also a rematch of an early season battle last year at LP Field. In that contest, played on October 3rd, the Broncos used 341 passing yards by Kyle Orton to defeat the Titans 26-20. Orton provided the game's decisive score with a touchdown pass to Correll Buckhalter with less than two minutes remaining. «Read the rest of this article»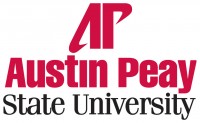 Clarksville, TN – Several faculty and staff at Austin Peay State University were recognized recently for various achievements.
Dr. Dixie Dennis, dean of the College of Graduate Studies and associate provost of Grants and Sponsored Research, has had a productive academic year. In April 2011, she was one of about 600 health educators – from among approximately 70,000 health educators in the U.S. – who has obtained the Master Certified Health Education Specialist (MCHES) distinction. «Read the rest of this article»
Remembering the past, Honoring the present
Dover, TN – I love small town festivals they have a certain je ne sais quois, a charm, an innocence that you just don't find in festivals held in larger towns. Don't get me wrong I love Clarksville's Rivers and Spires Festival, and adore Riverfest. But Dover's Eagle Fest was a lot of fun too. The festival is held Memorial Day weekend and the events continued non-stop.
The festival opened with your typical parade. However it wasn't overrun with rampant commercialism. Another charming aspect was that the children along the route were simply showered with candy; the various Beauty Queens were tossing it out by the handful. The Grand Marshal was a veteran A.J. Dalton.
«Read the rest of this article»