Topic: Nissan Sentra
Washington, D.C. – The National Highway Traffic Safety Administration (NHTSA) reports that Nissan North America, Inc. (Nissan) is recalling certain 2001-2003 Maxima, 2002-2006 Sentra, 2002-2004 Pathfinder, 2007-2011 Versa Sedan and Versa Hatchback, 2001-2004 Infiniti I30 and I35, 2002-2003 Inifiniti QX4, 2003-2008 Infiniti FX35 and FX45 and 2006-2010 M35 and M45 vehicles.
An inflator explosion may result in sharp metal fragments striking the driver or other occupants resulting in serious injury or death.
«Read the rest of this article»

Clarksville, TN – Clarksville Police have charged Gregory Pierre-Louis in conjunction in a crash resulting in the death of an unborn child and injuries to the occupants of a 2011 Nissan Sentra on March 3rd, 2019 around 9:40pm.
The crash occurred in the area of Purple Heart Highway and Evans Road. A 2008 Honda Civic driven by Gregory Pierre-Louis was traveling east on Purple Heart Highway. A 2011 Nissan Sentra driven by a 37 year old woman with a female juvenile passenger was traveling west on Purple Heart Highway.
«Read the rest of this article»
Clarksville Police Department

Clarksville, TN – Clarksville Police charged Jose Rosario-Lopez with Aggravated Assault and No Driver's License after striking a pedestrian with a motor vehicle.
On October 8th, 2018 around 5:30pm, a 48 year old male was crossing near 1404 Fort Campbell Boulevard in the daylight hours, on foot, when he was hit in the southbound lane by a 2002 Nissan Sentra driven by Jose Rosario-Lopez.
«Read the rest of this article»
Tennessee Bureau of Investigation (TBI)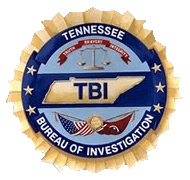 Nashville, TN – The Tennessee Bureau of Investigation (TBI) has a new addition to its 'Top 10 Most Wanted' list: William Barnard Hawk, of Fayetteville.
Hawk (DOB 5-12-68) is wanted by the Lincoln County Sheriff's Department and TBI to face a charge of Attempted Criminal Homicide in connection to an incident that occurred in the Park City area earlier today. Hawk should be considered armed and dangerous.
«Read the rest of this article»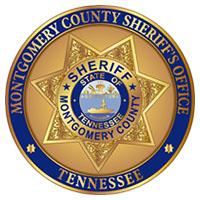 Clarksville, TN – Investigators with the Montgomery County Sheriff's Office Special Victims Unit and the Sex Offender Registration Unit executed a search warrant on Monday, February 26th, 2018 at a home in the Poplar Hills subdivision.
Based on evidence discovered at 3317 Marrast Drive, investigators have issued an arrest warrant for Ashley Canty, 32, for violations of the sex offender registry. Additional charges may also be filed upon completion of the investigation.
«Read the rest of this article»

Clarksville, TN – The Clarksville Police Department is asking for the public's assistance identifying two men who smashed the window of a car and stole a man's wallet from the vehicle.
Shortly after that, credit cards stolen from the wallet were used to purchase over $1,700 in merchandise from different stores.
The suspects were seen on video surveillance in a 2000 model Silver Nissan Sentra.
«Read the rest of this article»

Clarksville, TN – On Monday, April 24th, 2017 at 10:14am, Clarksville Police Officer Michael Ciupka (4089) responded to a crash at Fort Campbell Boulevard and Tiny Town Road.
A 2017 Hyundai Tuscon driven by a 39 year old man was turning right onto Fort Campbell Boulevard from Tiny Town Road, took the turn too wide and struck a 2010 Nissan Sentra, driven by a 20 year old male that was traveling northbound on Fort Campbell Boulevard.
«Read the rest of this article»

Clarksville, TN – In an effort to bring more attention to drivers that drink and drive, the Clarksville Police Department is going to start consolidating and publishing the circumstances which lead to the DUI arrest. They are arrests, not convictions. Clarksville Police had 751 DUI arrests for 2012.
Police made 10 DUI arrests from February 15th thru February 17th, 2013.
«Read the rest of this article»

Clarksville, TN – On Friday, November 18th, around 5:45am, Clarksville Police and Fire Rescue responded to a vehicle fire at 307 Chapel Street.
The owner of the vehicle, Linda Anderson, was awakened by the sound of the vehicle's horn going off. She looked outside and saw her Nissan Sentra on fire. The vehicle had not been driven for two days and the cause of the fire is unknown.
«Read the rest of this article»
Ford Focus and Kia Forte score Very Good in tests of small sedans and hatchbacks

Yonkers, NY – The highly anticipated redesigned Honda Civic LX, whose predecessors have often been Consumer Reports' highest rated small sedans as well as Top Picks in five of the last 10 years, now scores too low to be Recommended by the leading automotive testing organization.
The redesigned Civic LX's score dropped a whopping 17 points to a mediocre 61 from the previous generation's very good 78. It scored second-to-last in CR's ratings of 12 small sedans, followed only by the recently redesigned Volkwagen Jetta. Consumer Reports' testers found the 2012 Civic to be less agile and with lower interior quality than its predecessor. It also suffers from a choppy ride, long stopping distances, and pronounced road noise. On the positive side, the Civic provides decent rear-seat room, and it achieved 30 mpg overall, which gives it the second-best fuel economy in its class—behind only the Toyota Corolla's 32 mpg.
«Read the rest of this article»