Topic: Nissan Versa

Clarksville, TN – The Clarksville Police Department has been working hard to put together the pieces of the puzzle of this weekends carjackings. CPD have arrested two men, and are following leads to implicate and arrest others involved.
The two men arrested, William Boughner, age 19 and Arion Boggs, age 18, have been tied to the carjacking of a woman in a VW Jetta which took place in the 1500 block of Nolen Road, Friday, July 19th, 2019 around 1:30am.
«Read the rest of this article»

Clarksville, TN – On August 7th, 2017 around 8:15pm, a male in his 20's offered to give Eric Blackwell Jr., an acquaintance, and another man a ride to a Ryder Avenue address.
During the course of the trip, Blackwell, who was sitting in the front passenger seat, opened the glove box and discovered a 9 mm handgun in the glove box. Blackwell pointed the gun at the victim's head, demanded money and a scuffle ensued.
«Read the rest of this article»
A Tennessee Statewide Amber Alert has been issued for the Polk County Florida Sheriff's Office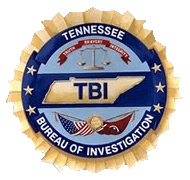 Nashville, TN – The Tennessee Bureau of Investigation is issuing a statewide AMBER Alert for the Polk County Florida Sheriff's Office for Rebecca Lewis, a white female, 4 years old, 3 feet tall, 30 pounds, blonde hair, blue eyes, last seen at approximately 2:30am CST on October 10th, 2016 at the Daily's Convenience Store located at Antioch Pike and Interstate 24, Antioch, Tennessee.
Rebecca was previously seen at Cove Lake State Park in Campbell County at approximately 11:00pm CST, on October 9th, 2016.
«Read the rest of this article»

Clarksville, TN – On April 26th, 2016 at approximately 5:49pm, Clarksville Police Officers responded to 215 Harrier Court to check on the well-being of the resident. When they arrived they discovered 38 year old Capitolla Cross deceased.
The resulting investigation has led to an arrest warrant being issued for 32 year old Demetris Merriweather, for Criminal Homicide.
«Read the rest of this article»

Clarksville, TN – On Wednesday, October 29th, 2013 at 07:45am, Police Officer L. Harris, from the Clarksville Police Department, responded to a crash at US-41 (Madison Street) and SR-76 (Martin Luther King Boulevard).
A 16 year old, driver of a blue '13 Nissan Versa, caused a minor traffic crash with a 47 year old woman, Kimberly K. Traylor, driver of a white '07 Chevrolet K15. Ms. Traylor got out of her vehicle and screamed and cussed at the 16 year old.
«Read the rest of this article»
Audi and Cadillac make major jumps in Rankings

Yonkers, NY – A perfect storm of reliability problems has dropped Ford to next to last among the 28 car brands ranked in Consumer Reports 2012 Annual Auto Reliability Survey, while its luxury brand, Lincoln, placed just a notch higher. The findings were released today before the Automotive Press Association in Detroit.
Only two years ago, Ford was Detroit's poster child for reliability. It cracked the top 10 among brands in Consumer Reports predicted-reliability scores, with more than 90 percent of its models being average or better. This year the top seven spots are all held by Japanese brands. «Read the rest of this article»
Editors Choose Top Vehicles for $10,000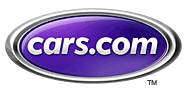 Chicago, IL — The economy may be rebounding, but the quest for an affordable ride lives on. To help those consumers looking for a quality vehicle that is easy on their wallet, Cars.com editors put together a list of the best cars that $10,000 can buy.
"There are a lot of great cars available for buyers on a budget," says Cars.com Editor in Chief Patrick Olsen. "However, it is important for car buyers to consider the entire package when choosing a wallet-friendly model. Our best $10K cars help buyers find cost-friendly options that still deliver features like safety and gas mileage." «Read the rest of this article»