Topic: Noise ordinance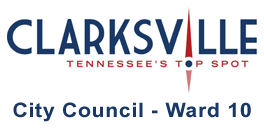 Clarksville, TN – The Clarksville City Council met on Thursday, December 13th, not the Charter-mandated first Thursday of the month date, for its regular session. It was interesting that, as part of the agenda, the approval of prior council meeting minutes is required.
The usual council regular session should have met December 6th, but the mayor went out of the country and evidently did not want to miss the council meeting, so she moved it. However, the mayor had the council minutes written for a December 6th council meeting stating that due to a lack of a quorum, no meeting was held and the agenda would be considered on December 13th. «Read the rest of this article»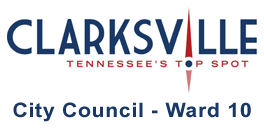 Clarksville, TN – The city council met in its usual first of the month session. It was a long meeting lasting around 2.5 hours. Several items of note were discussed and voted on.
Ordinance 15-2012-13 (Human Relations Commission) – If you recall from my October 12th article, I had several questions and concerns about the commission proposal. I was able to address those issues last night.
As readers will recall, I had concern with the establishment of " benchmarks" with any recommendations of this commission to the city. I asked Councilwoman Johnson to explain what she meant by the term. She did not have a ready definition as to what it meant and stated she would rely on the commission to determine that. «Read the rest of this article»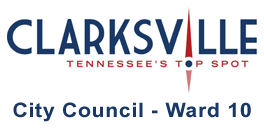 Clarksville, TN – The Clarksville City Council met in its usual first of the month voting session and while the agenda wasn't packed it took about three hours to wrap up everything Thursday night.
Marina/Liberty Park: It has been interesting that, from the start, rumors have run rampant that marina would cost and had cost 40, 50 or more million dollars before it was over with.  Well tonight the council received some good news as to where costs were and what had happened in negotiations with the general contractor TMS over some contract disputes. «Read the rest of this article»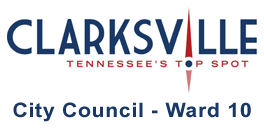 Clarksville, TN – The Clarksville Street Department is offering to pick up yard debris, leaves and limbs for Clarksville residents. Leaves must be collected and placed in biodegradable paper bags and placed near the street for collection.
Tree limbs must be 6' or less in length and the Street Department will not pick up limbs in cases where a company has pruned trees.  The service will continue through April 16th, 2012. To arrange for pick up of your yard debris, leaves or limbs, please call the Clarksville Street Department at 931.645.7464 or e-mail . «Read the rest of this article»
Clarksville, TN – The city council held its usual first of the month regular council session.  It was an unusual meeting due to finishing in little over an hour. 
Here are the results on the few major items we had. «Read the rest of this article»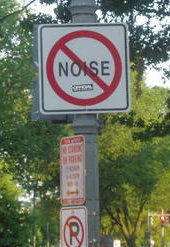 Two amendments to the city's noise ordinances were passed last week with far less fanfare and controversy that the original proposals garnered; the amendments limit the volume of both exterior and interior sound levels through the city.
The first amendment prohibits the playing of any loudspeaker that can be heard 25 feet beyond a property line. Exemptions to this amendment include city, county and school events, sports events, and pages using public address systems.
The regulations exempt current businesses with public address systems if those systems are pointing downward and not directing sound outward from their place of business and only if those systems are used for the purpose of paging. Businesses that open after October 1, 2007, will not be exempt.
The amendment also places strict limits on interior noise by prohibiting playing audio sounds that can be heard beyond one foot of an interior wall. In other words, if it can be heard more than a foot into your neighbor's apartment, it's too loud and against the law.
The second amendment bans the use of all-terrain vehicles and go-carts within city limits if that use is deemed a nuisance by neighbors. «Read the rest of this article»