Topic: North Africa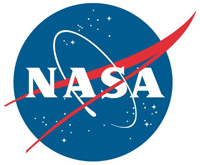 Pasadena, CA – Earth's driest ecosystems are a study in extremes: They can be blazingly hot stretches of sand like the Sahara Desert or shatteringly cold expanses of ice such as those in Greenland and Antarctica.
These arid regions receive very little annual precipitation, and the effects of climate change in these ecosystems are poorly understood. A joint effort between NASA and the Qatar Foundation aims to address that – and, in the process, help communities that are being impacted by those changes.
«Read the rest of this article»
Written by Michael Cabbage
NASA Goddard Institute for Space Studies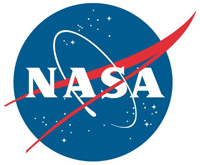 New York, NY – October 2016 was the second warmest October in 136 years of modern record-keeping, according to a monthly analysis of global temperatures by scientists at NASA's Goddard Institute for Space Studies (GISS) in New York.
October 2016's temperature was 0.18 degrees Celsius cooler than the warmest October in 2015. Last month was 0.89 degrees Celsius warmer than the mean October temperature from 1951-1980.
«Read the rest of this article»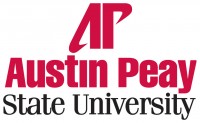 Clarksville, TN – As thousands of American men traveled overseas to fight for the Allied forces during World War II, a surprising number of captured Axis prisoners of war (POWs) were making the opposite intercontinental journey.
A total of 425,000 Axis (Germany, Italy and Japan) POWs were held all across the United States in nearly every state. This marked the first time since the Civil War that large numbers of POWs were held on American soil.
«Read the rest of this article»
Nashville, TN – The Shell Station will soon be open for business. Nashville Zoo's newest interactive exhibit featuring Sulcata tortoises opens to the public this Saturday, July 4th.
"Nashville Zoo is thrilled to add another immersive experience that engages our visitors and connects them to the wild in a hands-on way," said Rick Schwartz, Zoo president. "We thank Scott and Tracie Hamilton for funding this exhibit and adding another great educational opportunity for our guests."
The Shell Station features up to 24 Sulcata tortoises that range in age from three to five years old.
«Read the rest of this article»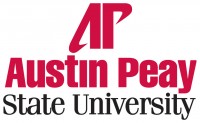 Clarksville, TN – In the early 1940s, young African-American men from across the country made their way to the town of Tuskegee in southern Alabama. It was a small, rural community with a large Army airfield set up on the outskirts of town.
That's where the Tuskegee Advanced Flying School was located.
«Read the rest of this article»
Written by Dauna Coulter
Science at NASA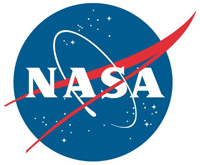 Pasadena, CA – For the first half of this year's winter, the big news was warm temperatures and lack of snow. Ski resorts were covered in bare dirt, while January temperatures in southern California topped July highs.
Then, out of the blue, Europe got clobbered: Over the past two weeks, temperatures in Eastern Europe have nose-dived to -30 degrees Celsius (-22 degrees Fahrenheit). Blizzards and the bone-chilling cold have resulted in the deaths of over 550 people so far, with rooftop-high snow drifts trapping tens of thousands of villagers in their homes and cutting off access to entire towns. It has even snowed as far south as North Africa.
«Read the rest of this article»
Written by Dr. Tony Phillips
Science at NASA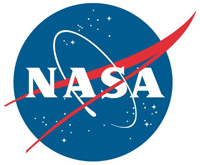 Washington, D.C. – On October 8th Earth is going to plow through a stream of dust from Comet 21P/Giacobini-Zinner, and the result could be an outburst of Draconid meteors.
"We're predicting as many as 750 meteors per hour," says Bill Cooke of NASA's Meteoroid Environment Office. "The timing of the shower favors observers in the Middle East, north Africa and parts of Europe."
Every 6.6 years Comet Giacobini-Zinner swings through the inner solar system. With each visit, it lays down a narrow filament of dust, over time forming a network of filaments that Earth encounters every year in early October.
«Read the rest of this article»

Clarksville, TN – Montgomery County native Earl Cragon Baggett turned 90 years old Saturday but instead of receiving gifts – he's giving them. Mr. Baggett's nephew, Blaine Baggett, whose previous history projects include PBS documentaries on The Great War, grew up hearing about his uncle's experiences with the "Hard Luck Division" in World War II. Cragon Baggett, who has a fourth grade education, put those memories of his two years in North Africa, Italy and France down on paper and his nephew published them along with photos in "Uncle Cragon's War: A Memoir of World War II and the Hard Luck Division."
Mr. Baggett is giving the hardback, 50-page books to each of the seven high schools in Clarksville-Montgomery County. Since Mr. Baggett is still driving, he plans to be at Rossview High School's library on Tuesday, October 19th at 11:00am to meet with students who are studying World War II. His book is a memoir of a young Tennessee boy who went off to war, suffered great hardship (including trench foot, malaria and getting shot); saw terrible things, but somehow survived when most of the men in his unit did not.