Topic: Pat Brennan
Written by Pat Brennan
NASA's Jet Propulsion Laboratory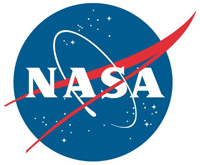 Pasadena, CA – A NASA study based on an innovative technique for crunching torrents of satellite data provides the clearest picture yet of changes in Antarctic ice flow into the ocean. The findings confirm accelerating ice losses from the West Antarctic Ice Sheet and reveal surprisingly steady rates of flow from its much larger neighbor to the east.
The computer-vision technique crunched data from hundreds of thousands of NASA-U.S. Geological Survey Landsat satellite images to produce a high-precision picture of changes in ice-sheet motion.
«Read the rest of this article»
Written by Pat Brennan
NASA's Sea Level Portal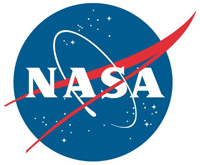 Pasadena, CA – A new NASA sea level simulator lets you bury Alaska's Columbia glacier in snow, and, year by year, watch how it responds. Or you can melt the Greenland and Antarctic ice sheets and trace rising seas as they inundate the Florida coast.
Computer models are critical tools for understanding the future of a changing planet, including melting ice, rising seas and shifting precipitation patterns. But typically, these mathematical representations — long chains of computer code giving rise to images of dynamic change — are accessible mainly to scientists.
«Read the rest of this article»
Written by Pat Brennan
NASA's Jet Propulsion Laboratory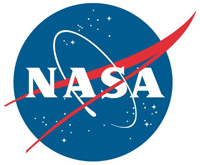 Pasadena, CA – It might be lingering bashfully on the icy outer edges of our solar system, hiding in the dark, but subtly pulling strings behind the scenes: stretching out the orbits of distant bodies, perhaps even tilting the entire solar system to one side.
If a planet is there, it's extremely distant and will stay that way (with no chance — in case you're wondering — of ever colliding with Earth, or bringing "days of darkness"). It is a possible "Planet Nine" — a world perhaps 10 times the mass of Earth and 20 times farther from the sun than Neptune. The signs so far are indirect, mainly its gravitational footprints, but that adds up to a compelling case nonetheless.
«Read the rest of this article»
Written by Pat Brennan
NASA Headquarters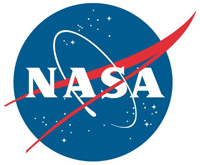 Washington, D.C. – The moon hanging in the night sky sent Robert Hurt's mind into deep space — to a region some 40 light years away, in fact, where seven Earth-sized planets crowded close to a dim, red sun.
Hurt, a visualization scientist at Caltech's IPAC center, was walking outside his home in Mar Vista, California, shortly after he learned of the discovery of these rocky worlds around a star called TRAPPIST-1 and got the assignment to visualize them. The planets had been revealed by NASA's Spitzer Space Telescope and ground-based observatories.
«Read the rest of this article»