Topic: Paycheck Protecion Program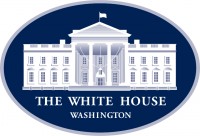 Washington, D.C. – Small businesses account for 44 percent of U.S. GDP, create two-thirds of net new jobs, and employ nearly half of America's workers. Now, millions of main street small businesses – especially Black- and Brown-owned small businesses – are struggling to make ends meet in the wake of the COVID-19 Coronavirus pandemic and resulting economic crisis.
The Biden-Harris administration has made delivering equitable relief to hard-hit small businesses a top priority. The latest round of Paycheck Protection Program (PPP) funding opened just one month ago and it represents a marked improvement on the prior round of the Program last year.
«Read the rest of this article»