Topic: Pellissippi State Community College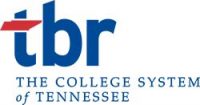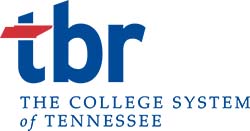 Nashville, TN – Tennessee's community colleges are welcoming students back for fall semester, in a variety of class modalities and with a focus on keeping them healthy and safe as they continue their studies.
Eleven of the 13 community colleges start fall classes Monday (August 24th, 2020). Northeast State Community College and Roane State Community College began classes this past week.
«Read the rest of this article»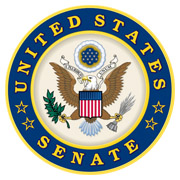 Washington, D.C. – My thoughts and prayers continue to be with all of those throughout East Tennessee and the Chattanooga-area who were impacted by severe storms this week.
The Tennessee Emergency Management Agency (TEMA)and local first responders have been working to clear debris, restore power, and provide assistance. Tennesseans are resilient, and we will all work together to help our communities rebuild and recover.
Tennessee Governor Bill Lee announced Tennesseans can now be tested for COVID-19 Coronavirus, regardless of traditional symptoms. To learn more and find a testing site near you, visit the governor's website.
«Read the rest of this article»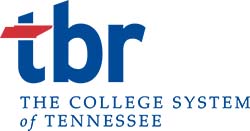 Nashville, TN – Tennessee's community and technical colleges are playing a major role in a crash project by the state's public higher education system to manufacture face shields to help protect Tennessee health professionals during the coronavirus (COVID-19) pandemic.
Using 3D printers, Tennessee Colleges of Applied Technology at Elizabethton, Jackson, Morristown, Murfreesboro and Shelbyville, and Jackson State and Pellissippi State community colleges manufactured 858 headbands from Saturday through Monday afternoon that will be used for plastic face shields.
«Read the rest of this article»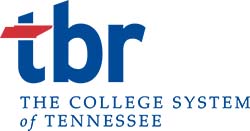 Nashville, TN – Tennessee's community colleges and colleges of applied technology comprising the College System of Tennessee were given broad flexibility Thursday, March 12th, 2020 to alter their classes and other operations as needed locally to protect students, faculty and staff from coronavirus disease 2019 (COVID-19), including extending spring breaks before transitioning to online classes where possible.
«Read the rest of this article»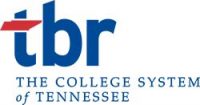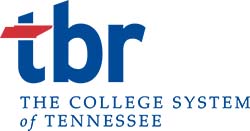 Gallatin, TN – Today, Friday, June 21st, 2019, tuition and fees for the 2019-20 academic year were set and a list of new campus building projects that will move to the next step in the state's funding process for the 2020-21 fiscal year were approved by the Tennessee Board of Regents.
«Read the rest of this article»

Nashville, TN – The Tennessee Higher Education Commission (THEC) announced today that 13 colleges and universities in Tennessee will receive additional funding and program support to serve veterans and service members and help them earn postsecondary degrees as part of Tennessee Governor Bill Haslam's Drive to 55.
Austin Peay State University (APSU) is to receive a Veteran Reconnect Grant of $79,954 from THEC.
«Read the rest of this article»
Nashville State Community College sees Tuition Increase as well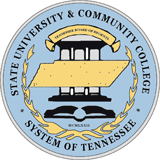 Morristown, TN – The Tennessee Board of Regents  approved maintenance fee/tuition recommendations at its universities and community colleges. Maintenance fee increases are lower this year than in the past two years and will not affect the Tennessee Technology Centers.
It also took action on recommendations by a number of committees, including Finance and Business Operations, Personnel and Compensation, Academic Policies and Programs, and Tennessee Technology Centers. «Read the rest of this article»

Nashville, TN – The Clarksville-Montgomery County School System has received a $40,000 grant to pay for STEM Academy and Middle College High School's students' fees for dual enrollment in college courses.
The Tennessee College Access and Success Network awarded a total of $412,426 this week to six schools, two higher education institutions and four nonprofits in its third annual grant competition, raising the total amount of Race to the Top funds awarded by the Network to more than $1.6 million. «Read the rest of this article»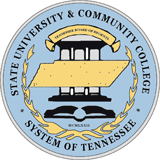 Nashville, TN – Tennessee Board of Regents community colleges and Tennessee Technology Centers were awarded more than $17.1 million in federal grants for job training programs in health care- and manufacturing-related fields today.
U.S. Secretary of Labor Hilda Solis announced today that TBR schools will receive funds through three different awards. A consortium of all of Tennessee's community colleges and  technology centers will receive almost $12.6 million for health care training; Chattanooga State Community College will receive more than $3 million for manufacturing job training; and Pellissippi State Community College and the TTC-Murfreesboro will take part in a $15 million Michigan-based consortium to redesign teaching and delivery programs in manufacturing. «Read the rest of this article»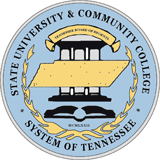 Memphis, TN – The Tennessee Board of Regents voted to increase tuition and fee rates for the six universities, 13 community colleges and 27 technology centers it governs. The rates of increase are lower this year than in previous years.
The new mandatory and maintenance fee/tuition rates will result in price increases ranging from 3.4 percent at Austin Peay State University to 7.2 percent at East Tennessee State University. Students at the University of Memphis will see a 7 percent increase in price and at Southwest Tennessee Community College will pay 4.8 percent more. «Read the rest of this article»